---
Heritage Custom Signs & Displays Press Release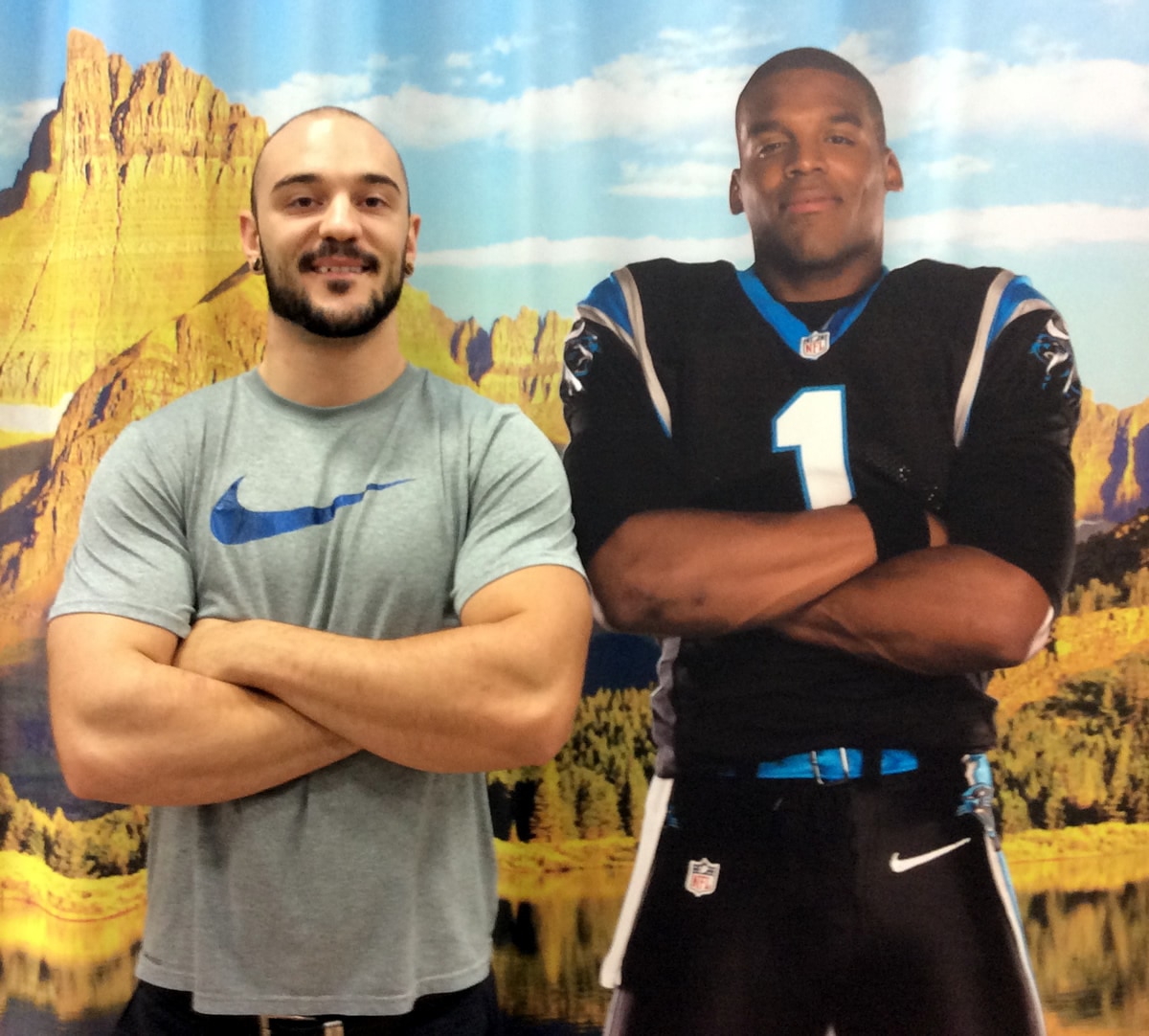 Tony Conner
For Immediate Release:
Heritage Custom Signs & Displays add
Wide Format Production Assistant to the Heritage Charlotte team
Heritage hires event display expert: Tony Conner
Charlotte, NC (8-23-16) Heritage Custom Signs & Displays, a leading provider of interior and event signage in the Charlotte, NC and Washington, DC markets, announced the addition of a custom display expert to its growing team. Tony Conner has amassed nearly a decade of event display design, production and installation experience, his addition to the Charlotte team is a huge benefit for Heritage.
"Tony brings a lot of event display experience and a high level of excellence to our team, he greatly exceeds expectations with his skill set and professional demeanor." said Joe Gass, President at Heritage Custom Signs & Displays.
"I was looking forward to bringing Tony on-board, his resume is as impressive as his smile. Tony Conner is the perfect fit for our signage and event display shop, his event display knowledge is beyond impressive. His aptitude to complete any project from concept to completion is unmatched!"
Tony Conner is a Cherryville, NC native, a devoted gym rat, charcoal grill-err, artistic painter and is a local hero for his poolside antics. A little known fact about Mr. Conner: He was the only boy in a family of six, his three sisters enjoyed protecting him from schoolyard bullies in grade school. Tony's passion is oil paintings, spending hours on end perfecting masterpieces for his family and friends, he aspires to one day be featured in a Charlotte gallery.
The addition of Mr. Conner brought the Heritage team to over 15+ full time employees. "Tony is more than just experienced, he's a lot of fun to work with too!" Trevor Gibson, Wide Format Production Assistant at Heritage. "It's hard to find just the right person that will fit in your team, Tony is that rare find! We are excited about the skills Tony brings to our sign shop!" Brent Thompson; Production Manager at Heritage.
Kevin Smith
Marketing Manager
Heritage Custom Signs & Displays
About Heritage Custom Signs & Displays:
Heritage Custom Signs are a subsidiary of Heritage Printing & Graphics based out of Charlotte, NC. With a highly motivated staff, equipped with leading edge technology, Heritage Custom Signs is positioned to serve the east coast with quality event and interior signage and custom displays.