Call our friendly team of experts at 704-551-0700
for help with your current project!
Custom Signs Charlotte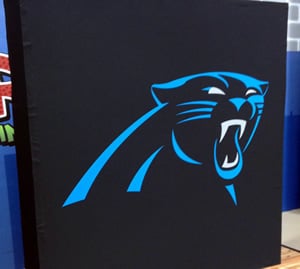 Custom Cut Signs: Uniquely designed and produced signs that will make your company logo and brand message come to life!
Convention & Meeting Displays: We produce and install award winning event displays and signage for all types of meetings and venues.
Custom Interior Graphics: We design, print and install vibrant graphics on every imaginable surface at your office, storefront or facility that will take your brand to the next level.
Commercial Printing and Mailing Services: For all types of publications and marketing materials.
Graphic Design & Branding: We employ six, very creative graphic designers, proficient in corporate branding and creating unique artwork.
Our Mission: To provide quality visual communication solutions through best production practices supported by superior services.
We Believe: In honoring God, uplifting our families, supporting our country and investing in a bright tomorrow for the next generation.