We are excited to share the fantastic news that Heritage Signs & Displays has been named one of North Carolina's Best Employers by Business North Carolina magazine. This prestigious recognition underscores our unwavering commitment to creating a workplace that fosters excellence and innovation.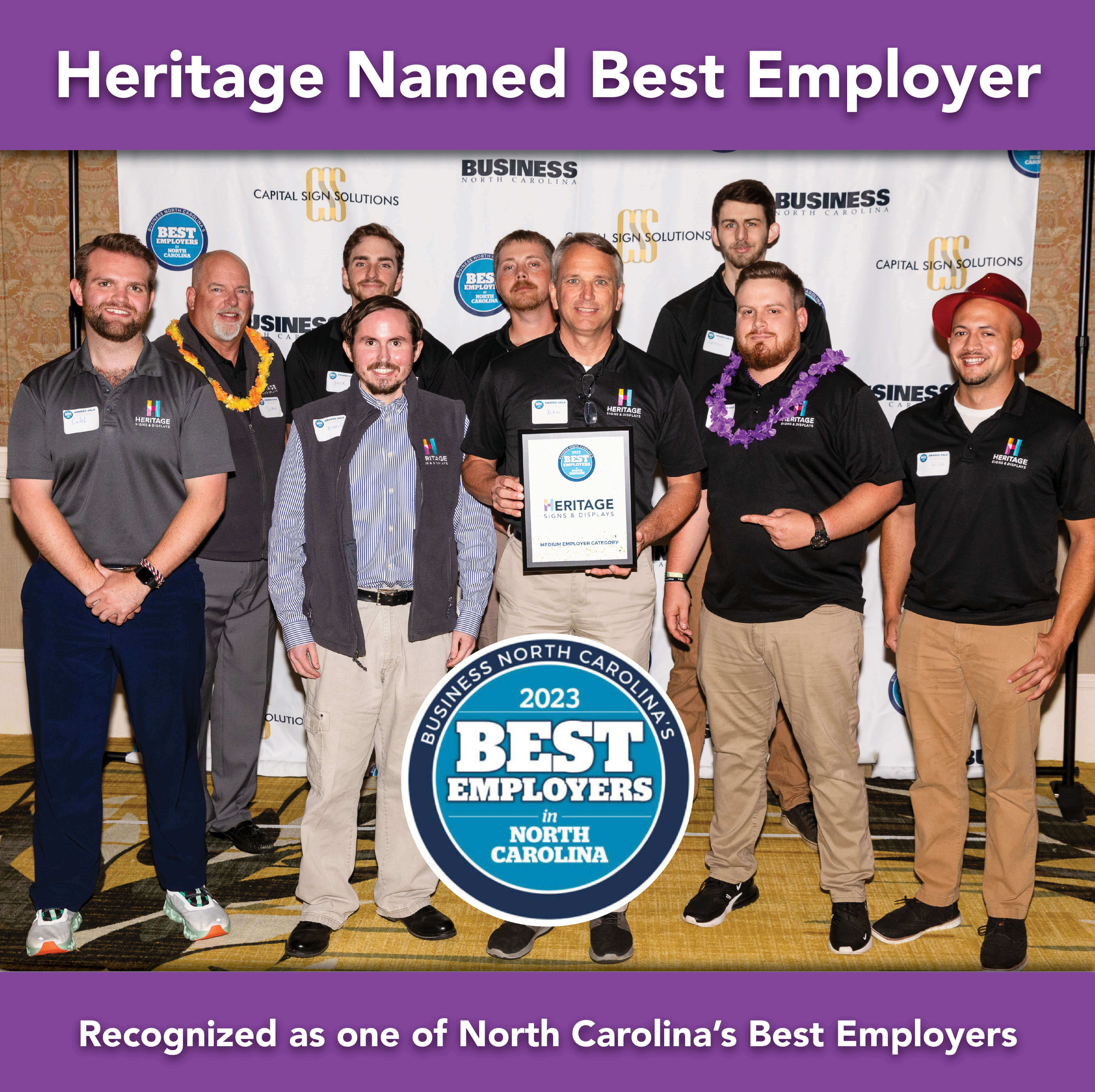 Our team's dedication to maintaining a positive work culture has been acknowledged, and we extend our heartfelt appreciation to every member of the Heritage family for their outstanding contributions. This achievement wouldn't have been possible without their hard work and dedication.
At a time when attracting and retaining top talent is more challenging than ever, companies are stepping up to build strong and motivated workforces. Business North Carolina's annual list of Best Employers celebrates organizations that prioritize employee motivation and engagement. This initiative acknowledges the best workplaces across the state through a unique awards program that spans small, medium, and large companies, all dedicated to nurturing positive and enduring corporate cultures.
The evaluation involved a collaborative effort with Business North Carolina partnering with DataJoe market research company. DataJoe designed and conducted a comprehensive survey that gathered insights from employers and employees. The survey delved into crucial workplace themes such as organizational health, leadership, engagement, work-life balance, compensation, training opportunities, benefits, and corporate social responsibility.
We are immensely proud of this achievement and remain committed to our mission of creating an exceptional work environment that supports our team's growth and serves as an example of excellence in the industry.
To learn more about our journey and the factors that led to this recognition, please visit https://businessnc.com/best-employers-in-north-carolina-2023/.