---
Heritage Custom Signs Press Release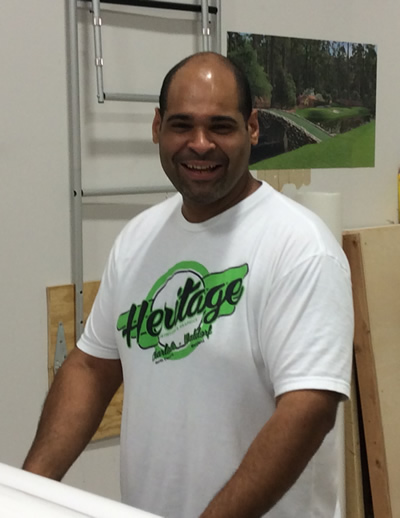 Carlos Lopez
For Immediate Release:
Heritage Custom Signs add
Custom Signage Expert to the Heritage Charlotte team.
Heritage hires: Carlos Lopez
Charlotte, NC (7-25-17) Heritage Custom Signs, a leading provider of commercial signage in the Charlotte, NC market, announced the addition of a production assistant to its team. Carlos Lopez is an expert custom signage professional, with over 15 years of experience, his addition has shown immediate impact for the Charlotte staff. "Carlos is far better than expected. The only thing better than his extraordinary skill set is his remarkable disposition." said Joe Gass, President at Heritage. "Carlos is a great fit for our team!"
Carlos Lopez, a Manhattan, NY native, enjoys spending time with his family, traveling to various parks and NC family oriented sites. A little-known fact about Mr. Lopez: in his late teens, Carlos became very proficient at billiards, winning numerous tournaments in the Manhattan area.
Adding Carlos to the Heritage team brought the Charlotte staff to 7 professionals, with more motivated individuals like Mr. Lopez being vetted. Heritage currently employees over 20+ employees. "Carlos is phenomenal! He brings experience beyond my expectations and fits perfectly within our signage team!" Brent Thomas, Production Manager at Heritage Custom Signs. "His signage knowledge is impressive and he is a lot of fun to work with." Tony Conner; Production at Heritage.
Kevin Smith
Marketing Manager
Heritage Printing
About Heritage Printing:
Heritage Printing & Graphics is a Veteran owned and operated commercial printing and event signage company with an outstanding reputation for producing high quality products with exceptional customer service.