Canvas prints from Heritage Printing create a sophisticated atmosphere in any office, school & church.
Canvas Prints Charlotte
Customer Review
My husband and I took a tour of your facility and man what an experience! I felt like I was behind the scenes of what goes on at Disney. The facility was an experience and the work was extremely impressive!!! We will be doing further business with you all. Shalonda Hamilton-Watson
Any non-copyrighted image can be used to create your custom printed canvas prints, just send us your image or allow us to create one for you and we'll manufacture your stretched canvas prints, we make large canvas prints too.
A preferred method of display is using multiple panels to configure a single image and flow the graphic across the various panels.
Call us today for more information on stretched canvas printing. Our number is 704-551-0700. We offer a 3 to 5 day turnaround after proof approval. All frames are hand made to any size you need. We also offer gallery wrapping.
---
Canvas Print Pictures
---
Customer Testimony
Our delegates had a fantastic day at our OX Summit in the Toolbox, Washington D.C. The event was a great success, and we think that all participating enjoyed it as much as we did. None of this would be possible without your perfect support concerning all print files and the wonderful branding in the Toolbox!

I really appreciate all your help and assistance in getting the print files ready for the event day. You've been right there, helping out wherever and whenever needed for these past few weeks. Everything has finally come together and you always maintained an overview through the thousands ;) of print files, I've send to you every day! It was a super perfect customer service - many thanks!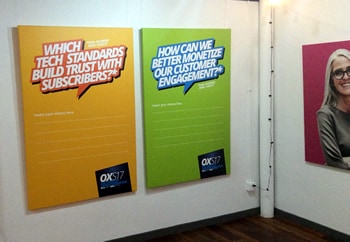 I would like to express my sincere appreciation for the set-up and tear-down service. You and your team did such a great job in the Toolbox with the mounting of the custom printed canvas prints, the foils and everything else. Even Alex, the owner of the Toolbox, said that he had never seen something professional like you guys. You are so quick to resolve any issues that arised and in the end the branding was more than perfect for the event - due to your project management on site.

Thanks for your professional work! We will recommend your service to other companies and contacts. I was very satisfied with your service, and we look forward to continuing this relationship, if we have any further events in the US in the future!
Stefanie Schnuetchen
Visit us at 2739 Interstate St.
(between Billy Graham Parkway & Freedom Dr.)
(Google map)
Pick it Up or Super-Fast Delivery, local printing from Heritage Printing