Hemp Hop Client Spotlight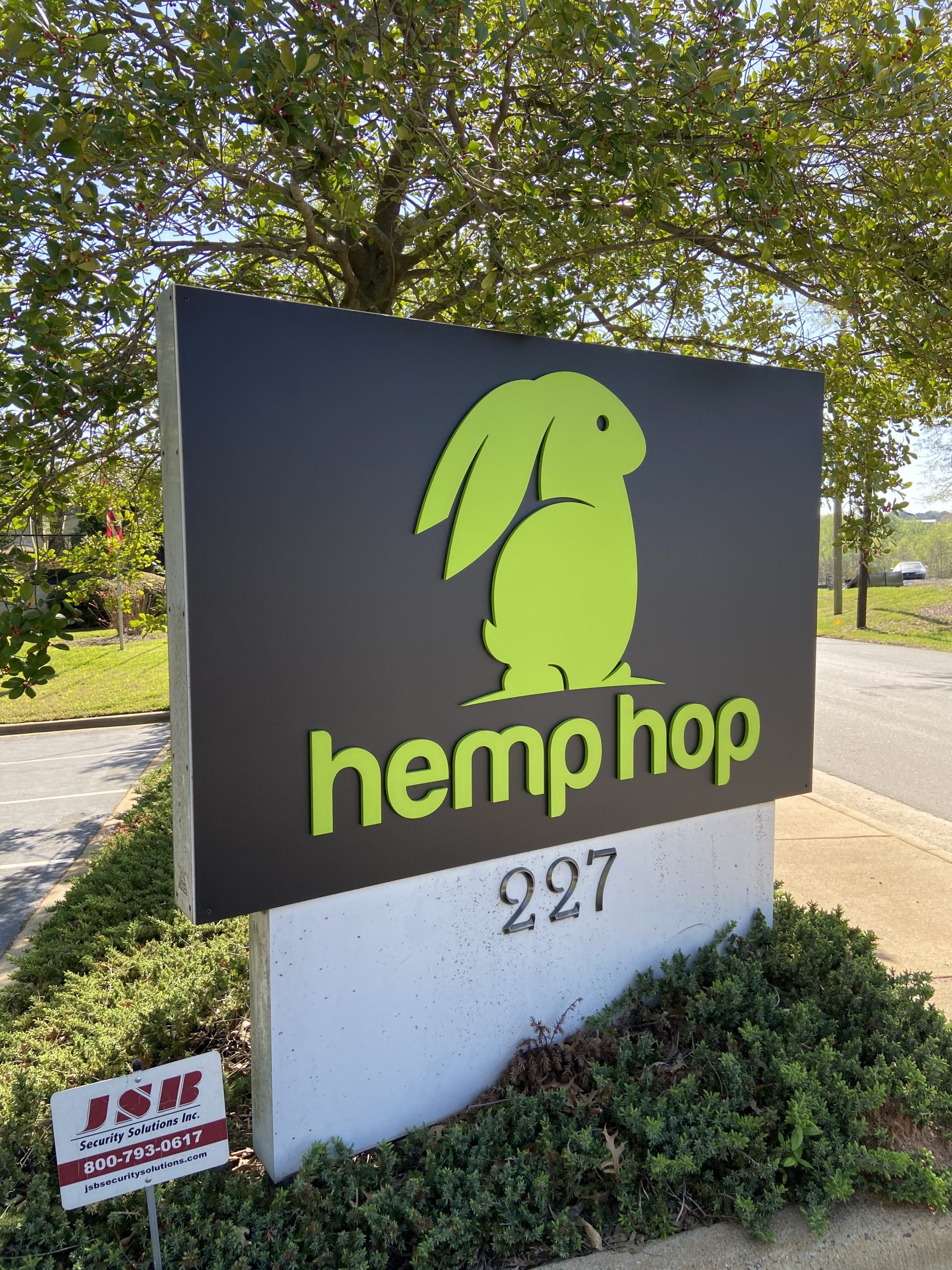 Hemp Hop: A Local Charlotte Dispensary of CBD and Hemp-Based Products
Hemp Hop is a CBD dispensary company local to Charlotte, with the mission to make CBD and hemp-based products more accessible for those who need them. Founder Jordan Hall got the idea for the company after giving CBD capsules to his father to treat his Neurosarcoidosis. The debilitating seizures and inflammation that he had been enduring completely stopped, allowing him to stop taking some prescribed medications. Hemp Hop formally opened its doors in 2018 and has since grown to specialize in supplying the Charlotte area with CBD and hemp-based products including CBD concentrate, balms, capsules, edibles, and self-care products. Hemp Hop delivers CBD products locally and nationwide, both individual orders and wholesale orders.
When the Hemp Hop dispensary was moved to the Montclaire South region of Charlotte, Jordan Hall reached out to the team at Heritage Printing, Signs & Displays to design and install a new outdoor sign incorporating it into the existing monument pillar located near the road. To make use of the existing structure and ensure that Hemp Hop's sign would achieve the company's branding goals, the team at Heritage Printing, Signs & Displays opted to cover both sides of the monument pillar with new panels.
Making an Outdoor Sign That's Built to Last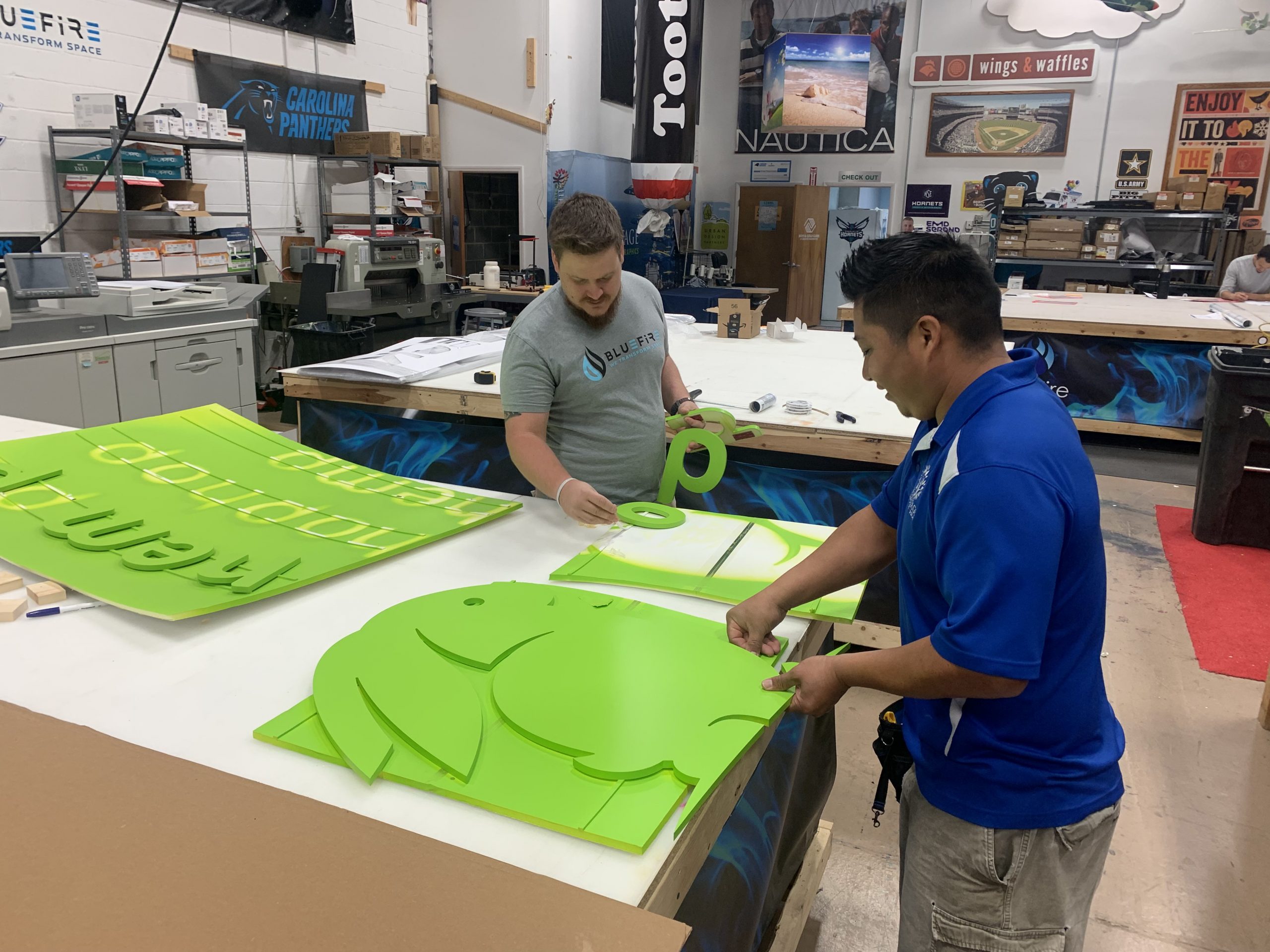 The Heritage team fabricated the sign out of latex painted black vinyl and mounted ACM. The Hemp Hop logo itself was cut out of acrylic and PMS painted. The dimensional lettering was spraypainted and both the logo and the text were mounted to the face of the ACM using VHB tape and silicone. The processes involved with constructing the Hemp Hop sign helped to ensure that the sign could be installed correctly in the monument pillar and resist the elements and ensure it would last.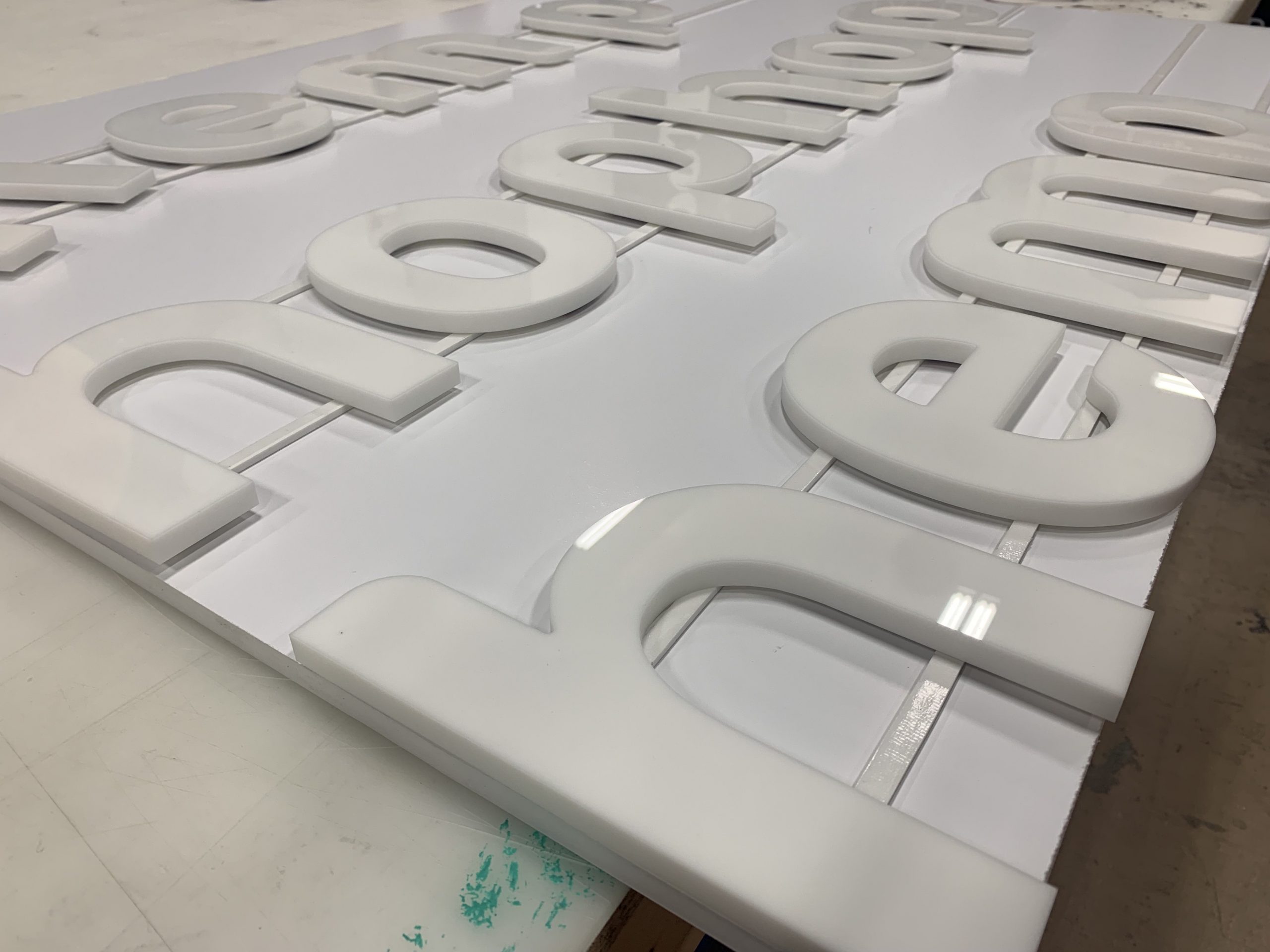 On the day of the installation at Hemp Hop's dispensary facility, both sides of Hemp Hop's custom sign were mounted to the panels of the monument pillar. Heritage's installation team used VHB tape and silicone to adhere the sign to the existing storefront structure, finally fastened into place using screws. The panels are designed to conform to the space's measurements and will be easy to change if they needed to be updated.
The staff at Hemp Hop was thrilled with the results and how well it amplified their brand and their new dispensary location. It provides an effective means of communicating their business as it continues to expand in Charlotte and on a national scale.
Heritage Printing, Signs & Displays Produces Award-Winning Signage for Charlotte Businesses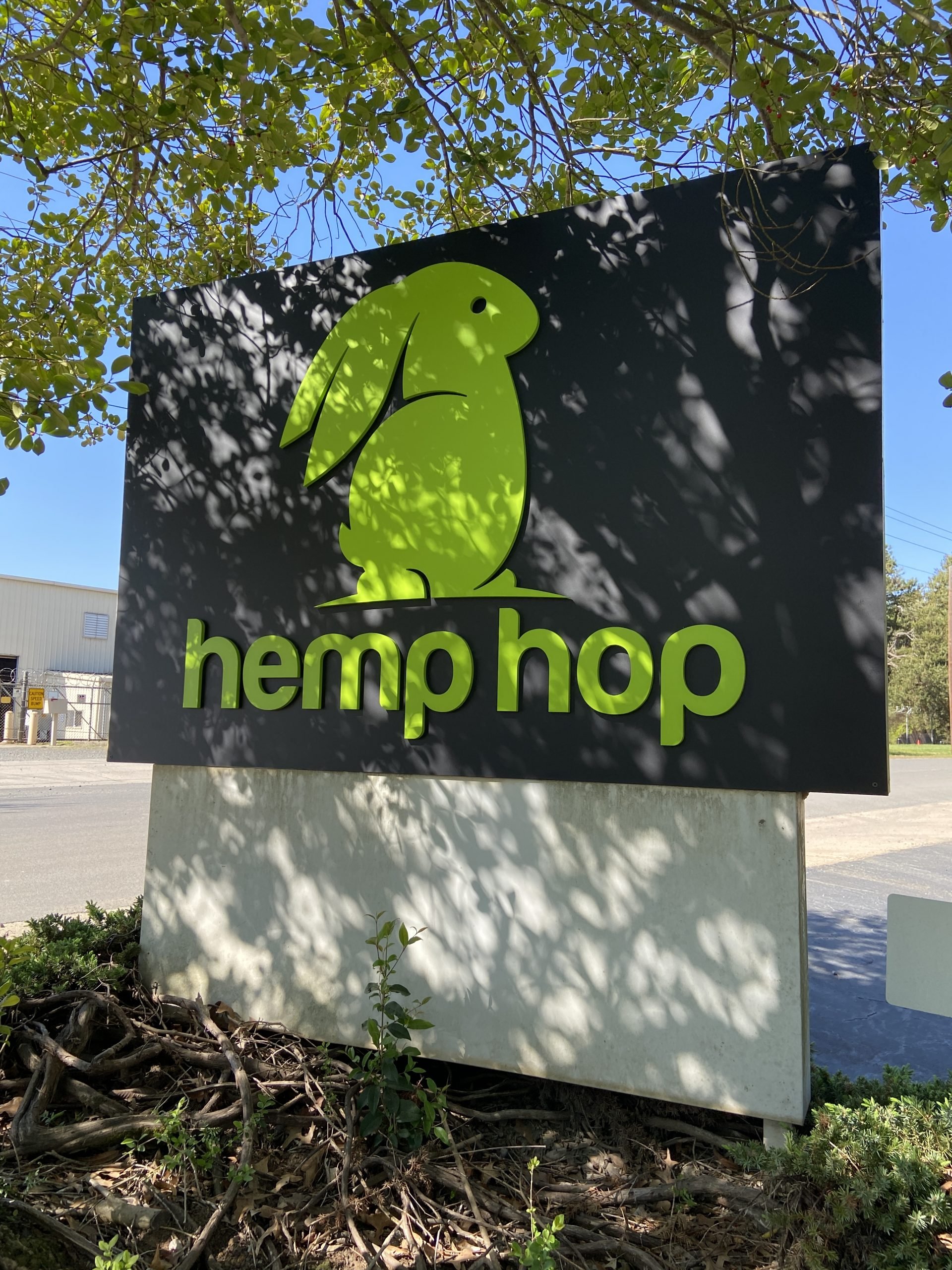 Heritage Printing, Signs & Displays is a local, veteran-owned sign company serving Charlotte, NC, and Washington DC. Heritage is known for quality project management and customer service in support of clients' commercial interior graphics, event signage, retail point of purchase displays, commercial printing, and direct mail.
To inquire about a project for your business, call Heritage Printing, Signs & Displays at (704) 551-0700 or use our convenient online form to Get A Quote.
#CustomSigns, #Signs, #OutdoorSign