5 Most Appealing Types of Lobby Signs in Charlotte, NC
Wednesday, October 25, 2023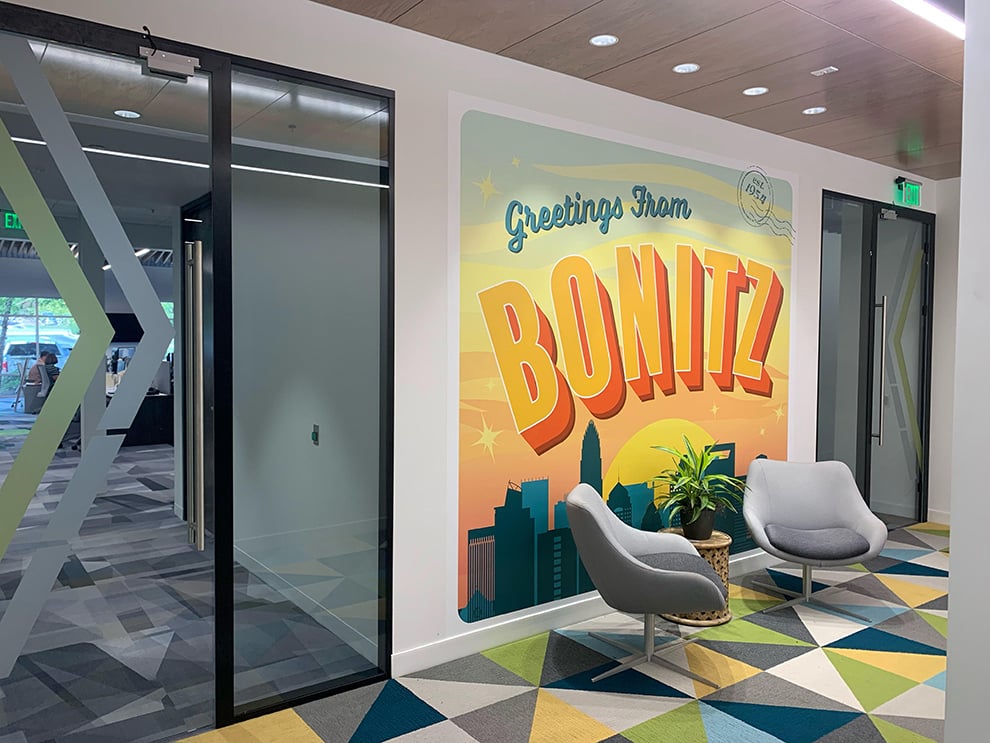 What Are Lobby Signs and Why Do They Matter?
First impressions matter, especially in business. When customers and guests enter your office, the first thing they see is your lobby. It speaks volumes about your brand, your values, and your professionalism. That's why lobby signs are crucial for making a positive impact on your visitors.
Lobby signs play an essential role in shaping customers' and guests' perceptions of your business and branding. The visual communication through lobby signs is a reflection of how your business expresses its values and contributes to creating an atmosphere that sets your business apart from competitors in Charlotte, NC. Therefore, your lobby sign must be professionally executed to achieve the most significant impact and transform your corporate interior branding into something that is unforgettable. Heritage Printing, Signs & Displays has had decades of experience providing high-quality signs and displays for lobbies and other interior spaces throughout the Queen City.
Let's examine some of the benefits of lobby signs and how they can positively impact your business interior.
1. The Importance of Lobby Signs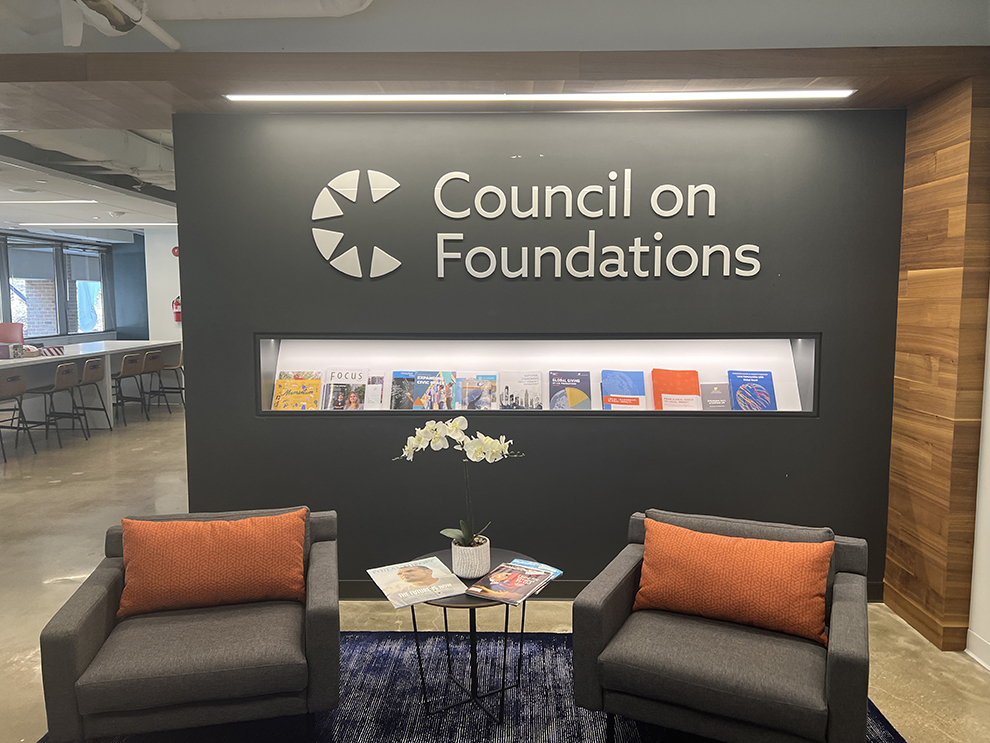 Lobby signs are a form of visual communication that showcases your brand identity, message, and values. They serve as a branding tool that highlights your business's unique characteristics and creates a lasting first impression. Lobby signs are not just about aesthetics; they make an impact on visitors' perception of your brand's credibility, professionalism, and quality of service. Without a well-designed lobby sign, your office could leave a forgettable and unprofessional impression on guests.
2. What Makes Lobby Signs Appealing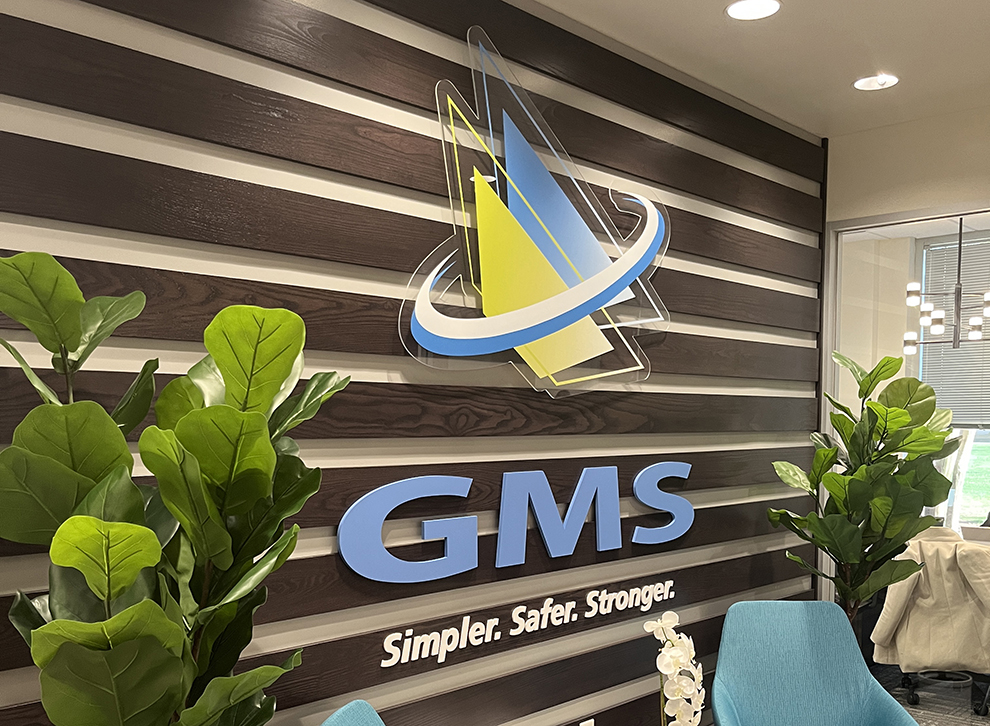 Lobby signs range from simple to elaborate, from small to large, but all of them have to meet certain criteria to be considered appealing. One of these is creating consistency between the lobby's interior design, office furniture and wall space, and the materials, style, and colors used for the sign. This way, visitors can easily recognize your brand and navigation throughout the office. Another crucial element of appealing lobby signs is making them visible, eye-catching, and easy to read. The font, size, contrast, lighting, and placement must be carefully considered to make sure the sign stands out and doesn't look cluttered. Professionally crafted lobby signs are always a sound investment as they will create a positive impact on your guests for years to come.
3. The Effects of Lobby Signs on Customers and Guests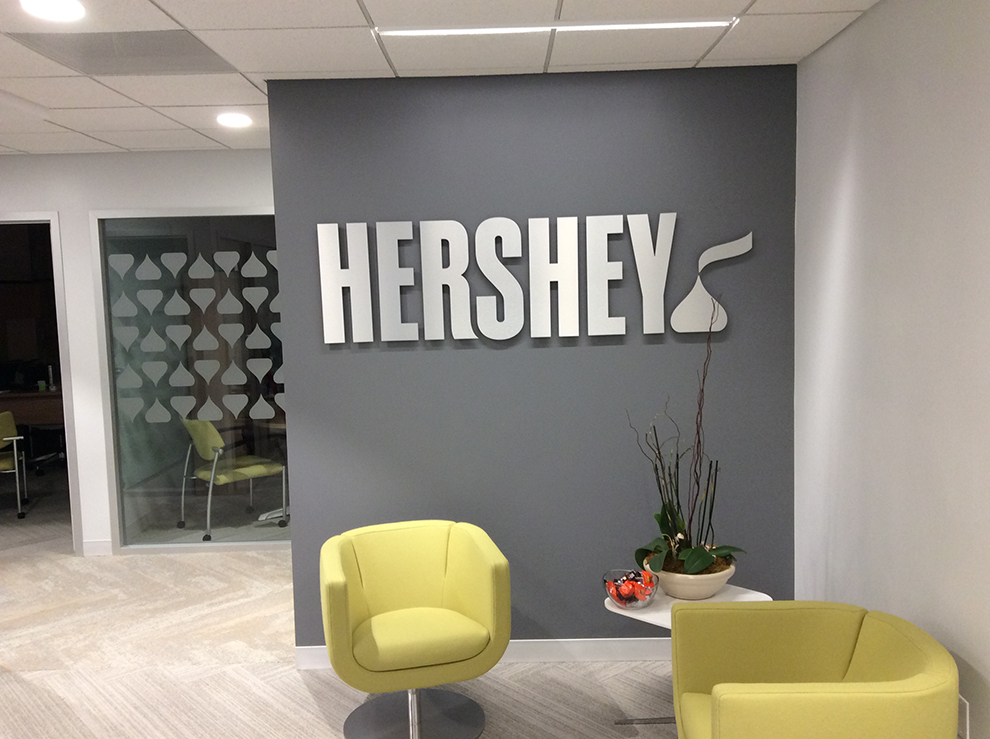 Lobby signs have a lasting impact on customers and guests. They are long remembered after leaving and influence guests' impression of your business going forward. Lobby signs have a subconscious effect by not only providing direction and information but also creating a sensory experience. Lobby signs that reflect businesses' character and personality, such as incorporating specific colors and unique shapes, bring out emotions, create familiarity and provide a distinct feel of the place, thereby inviting guests to feel at ease. Well-designed lobby signs often represent quality and professionalism, and this sentiment links to the company's services and products. It gives the business a chance to take advantage of the positive impressions that translate into sales and marketing potential.
4. Taking Interior Branding to the Next Level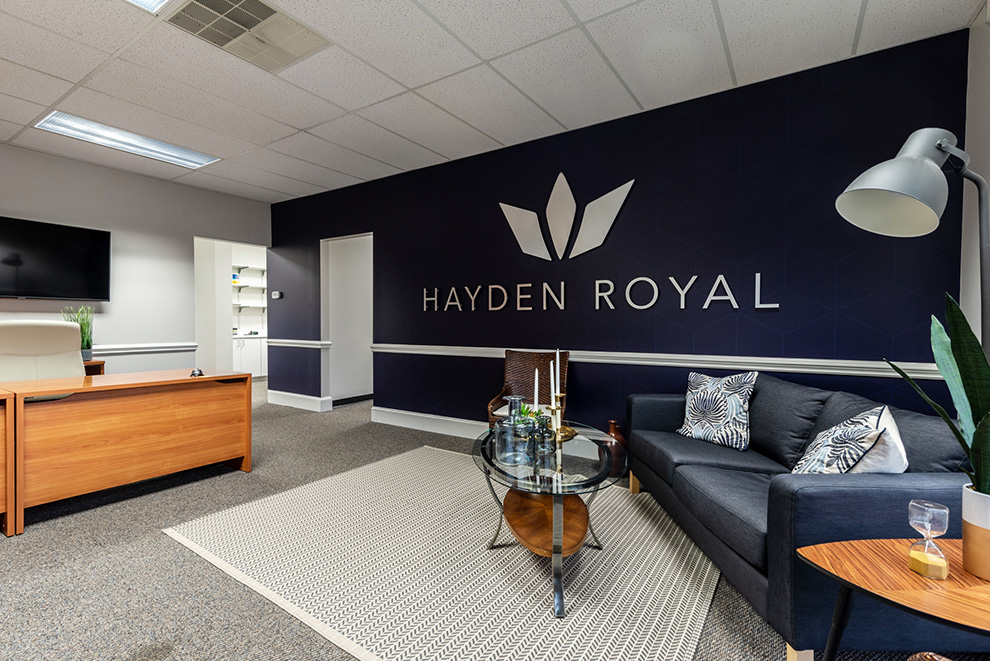 Lobby signs are a hallmark of corporate interior branding and cannot be ignored. They create a central point of focus that defines the entire office's character and serves as the cornerstone of what customers will expect throughout their time spent in the building. By incorporating brand identity through lobby signs, businesses can elevate their interior branding, making the space more than just another workspace; it becomes a business's home and strengthens its brand identity. Since the modern office space has become an extension of a brand identity, taking interior branding to the next level through lobby signs will create memorable experiences for guests and result in long-term business partnerships.
5 Most Appealing Types of Lobby Signs in Charlotte, NC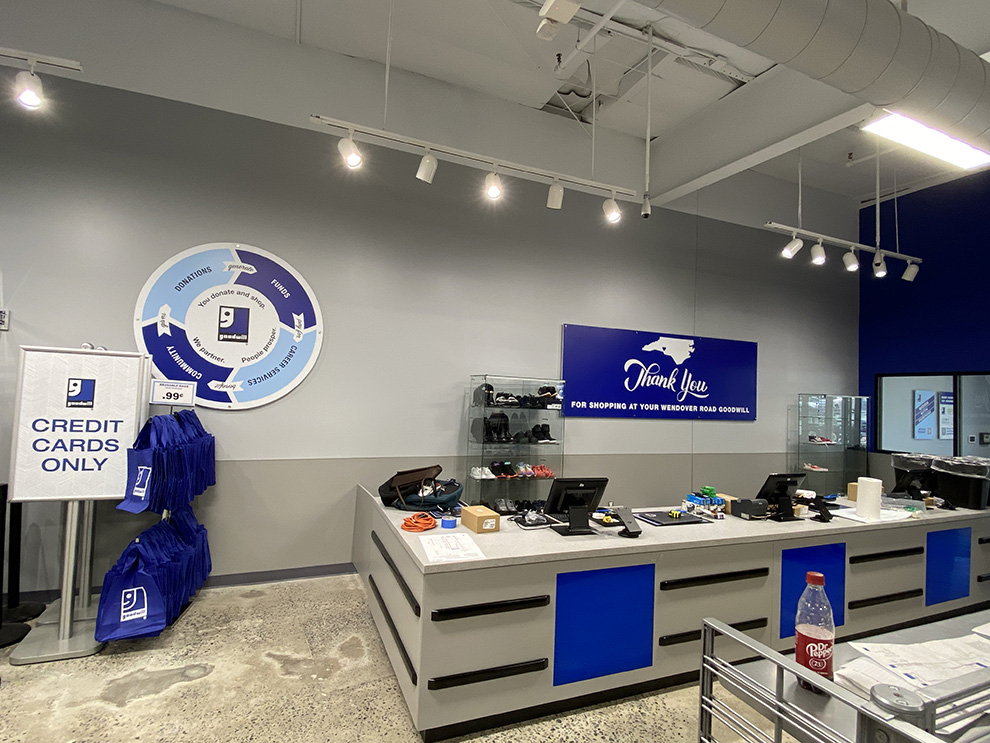 Now that we've examined the benefits of impactful custom signs on your corporate interior, let's look at five of the most appealing types of lobby signs that Charlotte businesses favor in order to connect to their target customers.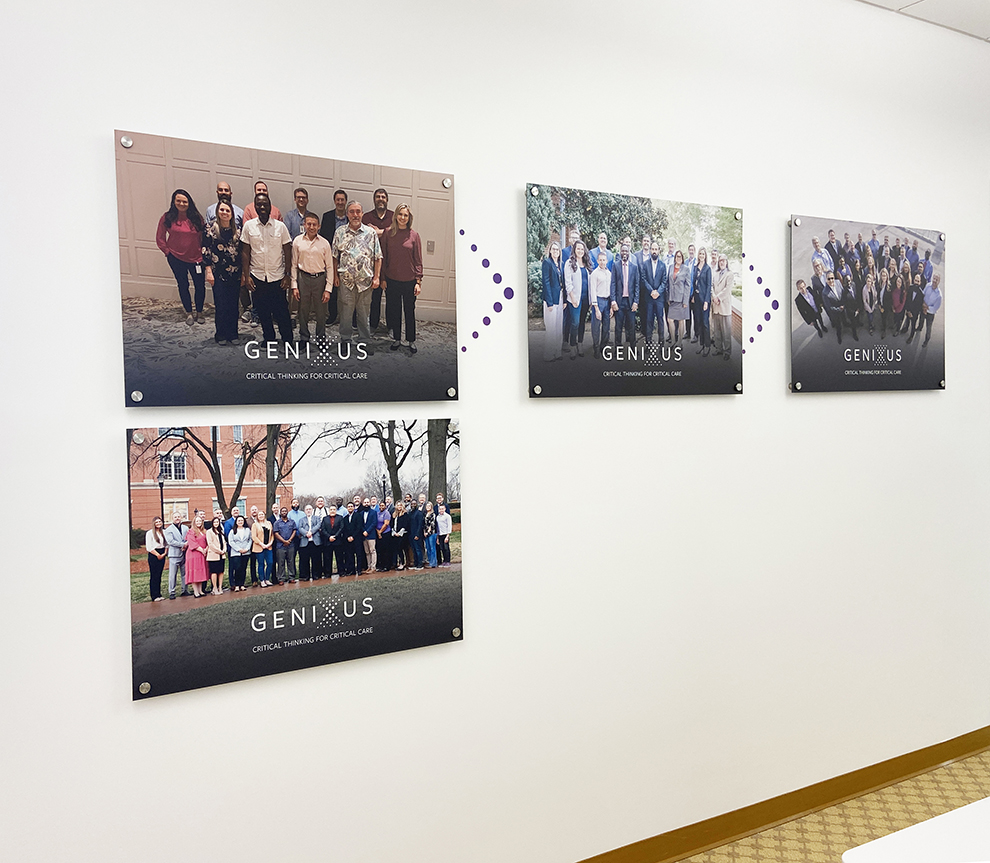 Standoff mounted signs are among some of the most eye-catching and effective ways to get your message across inside of your lobby. They are large, visible, and offer an easy way to display messages over a large area. These signs can be used to showcase your logo in conjunction with dimensional lettering and other signage elements. They come in a variety of shapes, sizes, and materials, so you can find the perfect sign for your needs. With such versatility and durability, standoff mounted signs are a dependably eye-catching addition to any business or organization's lobby or entryway.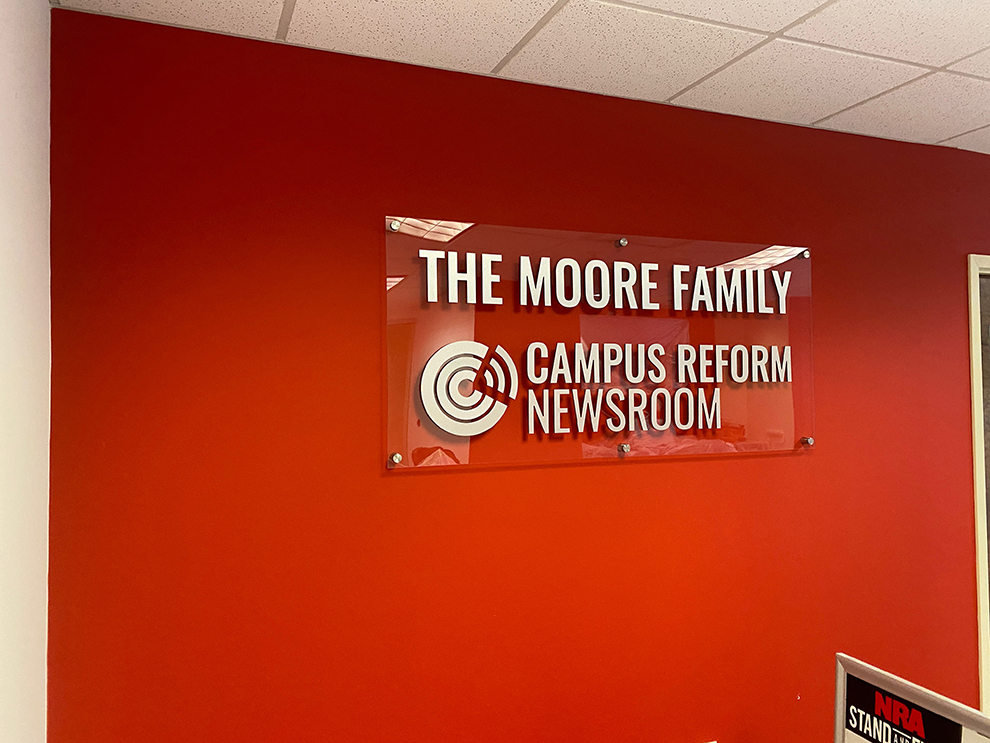 Acrylic signs are a versatile and cost-effective solution for businesses that want to enhance their brand and stand out from the crowd, especially in a critical area such as their lobby or entryway. Acrylic is a versatile material known for its durability, customizability, and cost-effectiveness when compared to class. These and more qualities make acrylic an ideal choice for creating unique and eye-catching signs and displays that represent your brand's message accurately.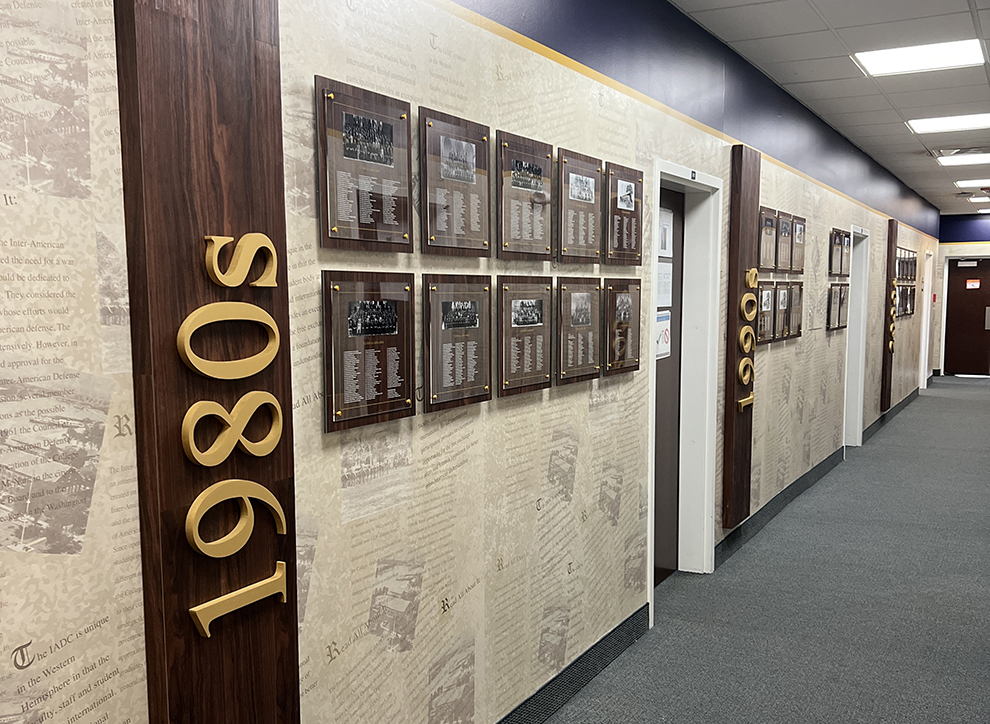 Timeline wall displays are an excellent way to inform customers, employees, or visitors about your company's history and achievements. By utilizing a timeline display, you can communicate key messages from the past that demonstrate your commitment to excellence while also allowing customers to see the progress that your organization has made over time. Timeline wall displays are available in a variety of sizes and styles and can be personalized with logos, photos, and other elements that reflect your brand. Whether you're looking to educate customers or want to proudly showcase your company's accomplishments, a timeline wall display is sure to impress.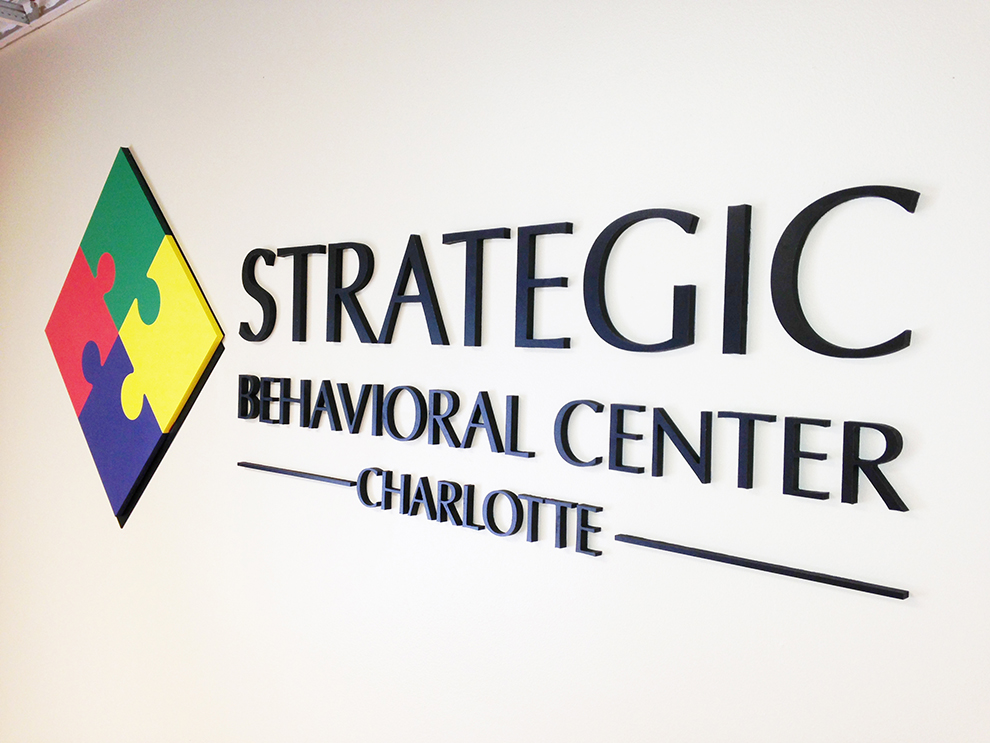 Dimensional letters are an excellent choice for businesses seeking to make a bold statement in their interior design. These raised letters offer a unique and professional look that will help you stand out from the crowd. Dimensional letters come in a variety of size and font options, allowing you to create the exact look you want for your business. Whether you're looking to promote a slogan, logo, or other branding elements, dimensional letters will give you the opportunity to do so in an eye-catching way.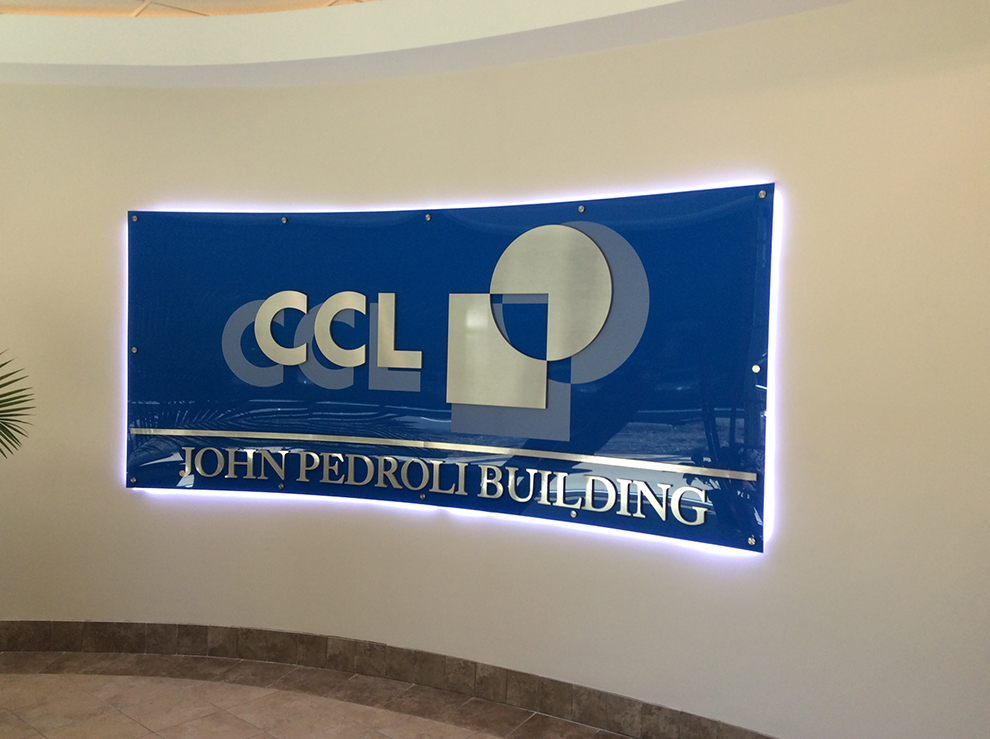 Some of the most eye-catching lobby signs involve LED backlighting because it helps to give your lobby or interior sign added visual appeal and three-dimensional depth. LED backlit signs are a great way to make an impact in a space with subtle and sophisticated lighting that will draw the eye. The color-changing capabilities of LEDs can also be used to create custom lighting effects for your lobby signage or wall displays.
Heritage Printing, Signs & Displays Is the Go-To Provider of Appealing and Impactful Lobby Signs and Graphics in Charlotte, NC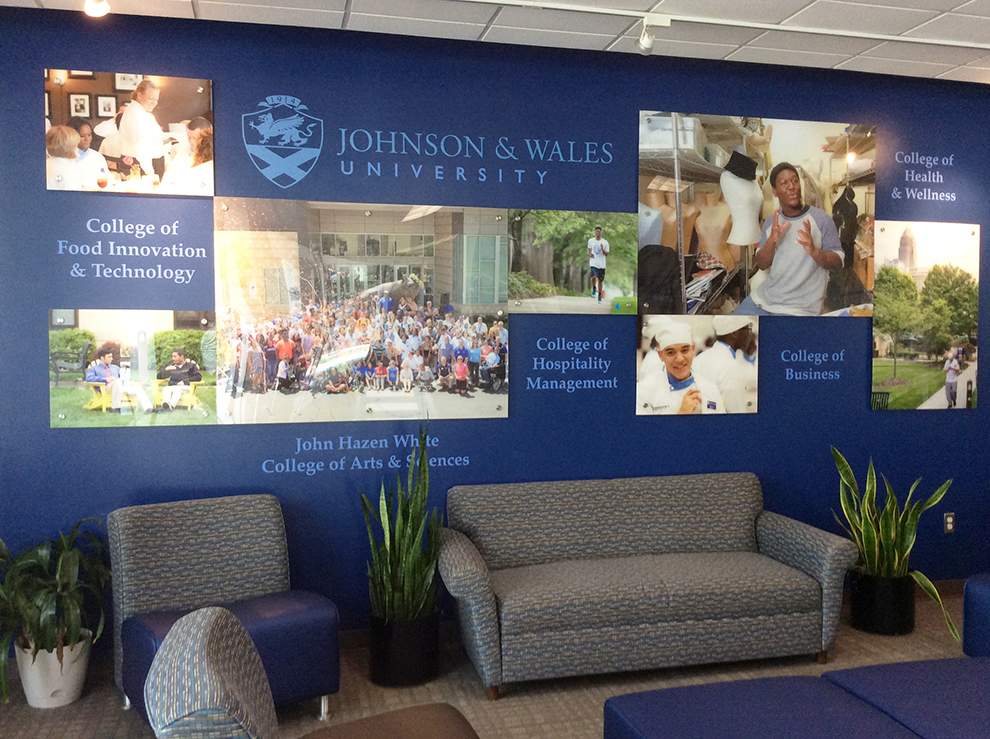 When it comes to lobby signs in the Charlotte, NC area, companies and organizations trust Heritage Printing, Signs & Displays to Founded in Southern Maryland in 1977, we have become a trusted provider of lobby graphics and other custom signs and displays that amplify brands, transform spaces, and form lasting connections between companies and their clients. With each job we do, our experienced team brings our attention to detail, collaboration, efficiency, and commitment to outstanding customer service. Our graphics experts have decades of experience and have earned hundreds of 5-star reviews from our clients throughout the Southeast and Mid-Atlantic regions, as well as hundreds of industry awards from our contemporaries in the commercial signage industry.
We Use State-of-the-Art Printing Technology and Experienced Sign Installation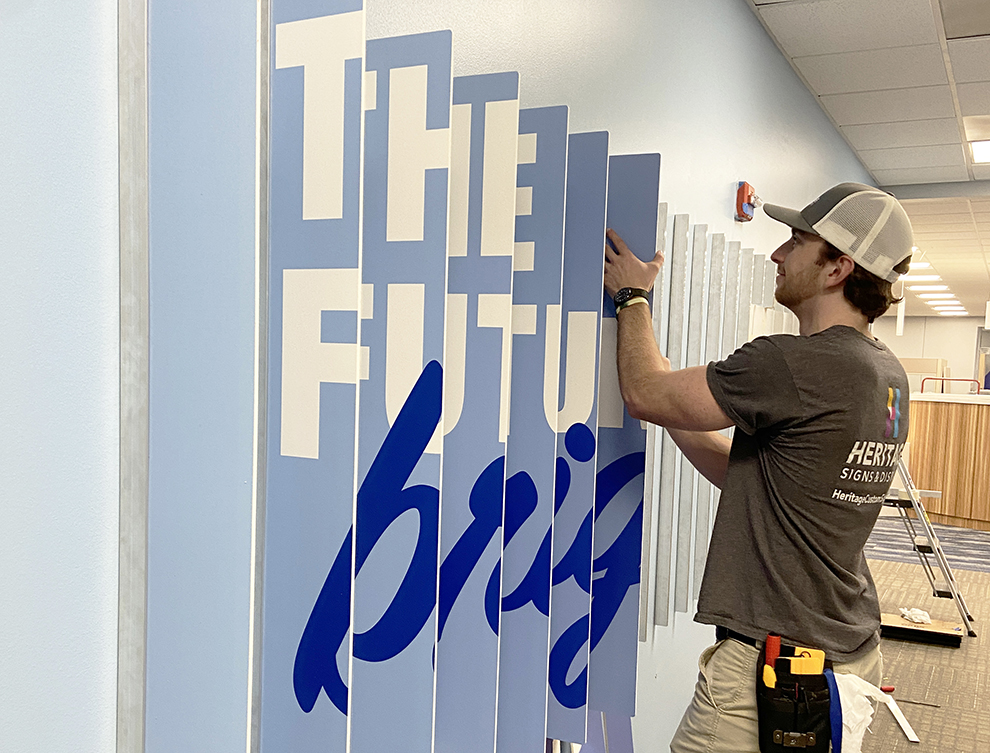 What sets Heritage Printing, Signs & Displays apart from other Charlotte sign companies is our easy-to-navigate process and our commitment to customer satisfaction at every step of the process. When a member of your team reaches out to us, we put you in contact with one of our experienced project managers, who will assess your project according to your needs, timeline, budget, and specific signage requirements. We then print your sign using our state-of-the-art wide format printing technology to ensure that the graphics and materials used to create your sign are high quality and visually appealing. We conduct a site survey prior to the installation to ensure accurate measurements and to address challenges beforehand. Our sign installation procedures are designed to be efficient, with minimal disruptions to your workday and reduced need for long-term upkeep.
Contact Heritage Printing, Signs & Displays Today to Learn More or Create New Lobby Signs in Charlotte, NC
If you're ready to transform your corporate interior with new lobby signs and graphics, call Heritage Printing, Signs & Displays at (704) 551-0700 or Get a Quote with us using our online form. We look forward to working with you and creating new lobby signs that will take your corporate interior environment to the next level!
#standoffmountedsigns, #signinstallation, #acrylicsigns, #walldisplays