Charlotte Douglas International Airport: Client Spotlight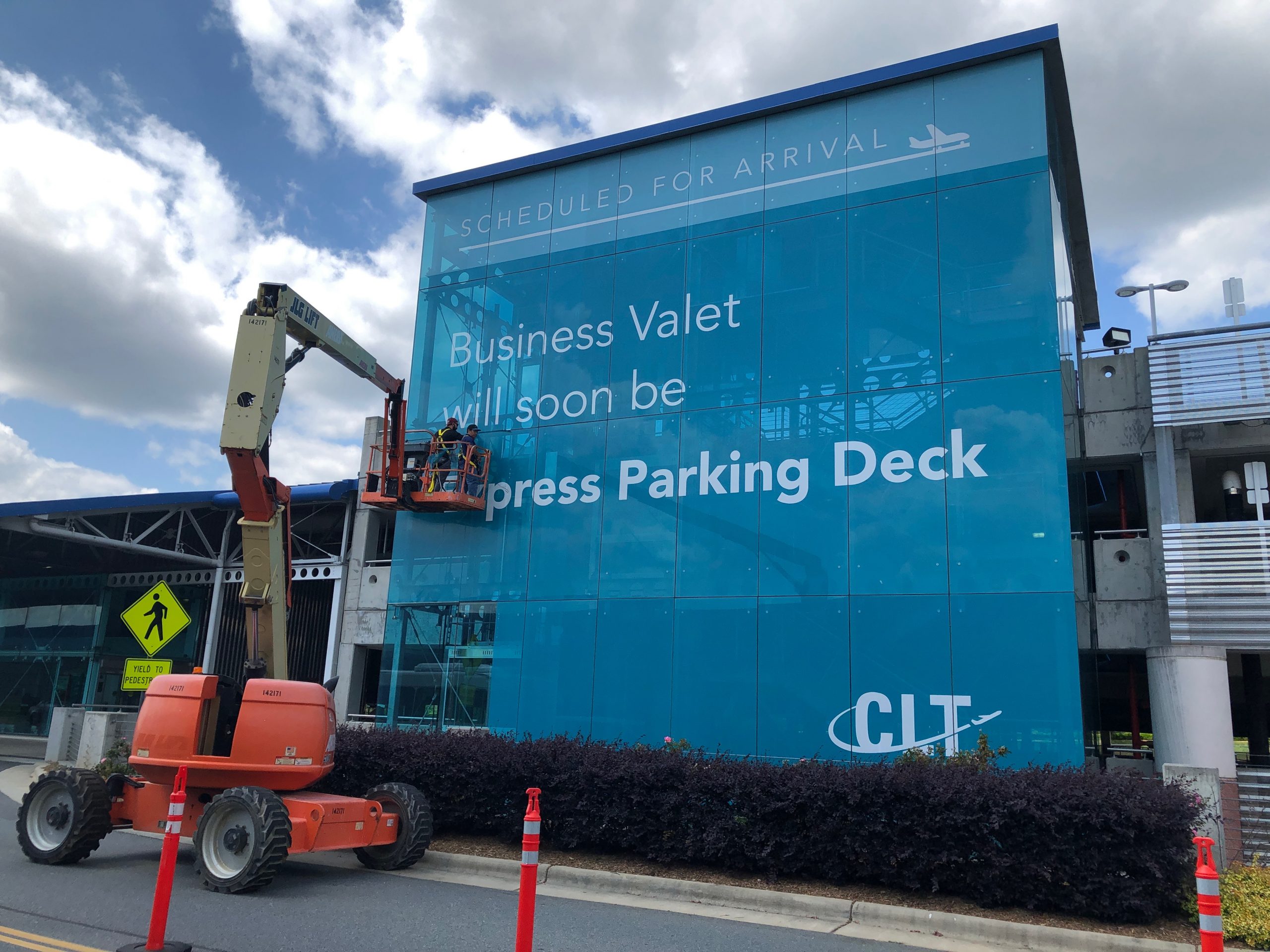 1. Heritage Printing, Signs & Displays' BlueFire Installation Team Transforms the Charlotte Douglas International Airport
The Charlotte Douglas International Airport has grown into a world-class airport and a jewel of the Southeast over the decades that it has been in operation. In 2015, the airport announced their interior rebranding project known as "Destination CLT." The goal was to make the arrival and departure experience more engaging for passengers, especially those local to the Charlotte area. The scope of the project was a large one, with changes needing to be made in the lobby, food court, check-in areas, terminal maps, and other areas of the hub that travelers use every day.
2. The Right Team to Handle the Rebranding
When it came time to implement the "Destination CLT" project, the marketing team at the Charlotte Douglas International Airport reached out to Heritage Printing, Signs & Displays to carry out the rebranding efforts. Jonathan Obregon, the airport's Marketing Specialist, reached out to our project manager James Zambrano to handle the scope of the work. Obregon reached out to Heritage to handle the rebranding of the airport because they have worked with us many times in the past. We were thrilled to work with such an outstanding client again and to update the airport in a way that would do justice to this illustrious client.
The installation itself was handled by BlueFire, a division of Heritage Printing, Signs & Displays dedicated to extensive interior transformation and installation projects such as the "Destination CLT" initiative. The client was looking to rebrand the Business Valet parking deck, calling it Express Parking Deck instead, using perforated vinyl window graphics to accomplish the task. In addition, our team fabricated wayfinding signage and floor graphics used in the interior of the airport, as well as custom signs throughout the revamped exterior space to draw attention to the rebranding of the parking deck.
#WindowGraphics, #CustomSigns, #Vinyl Graphics