York County Sheriff's Office Client Spotlight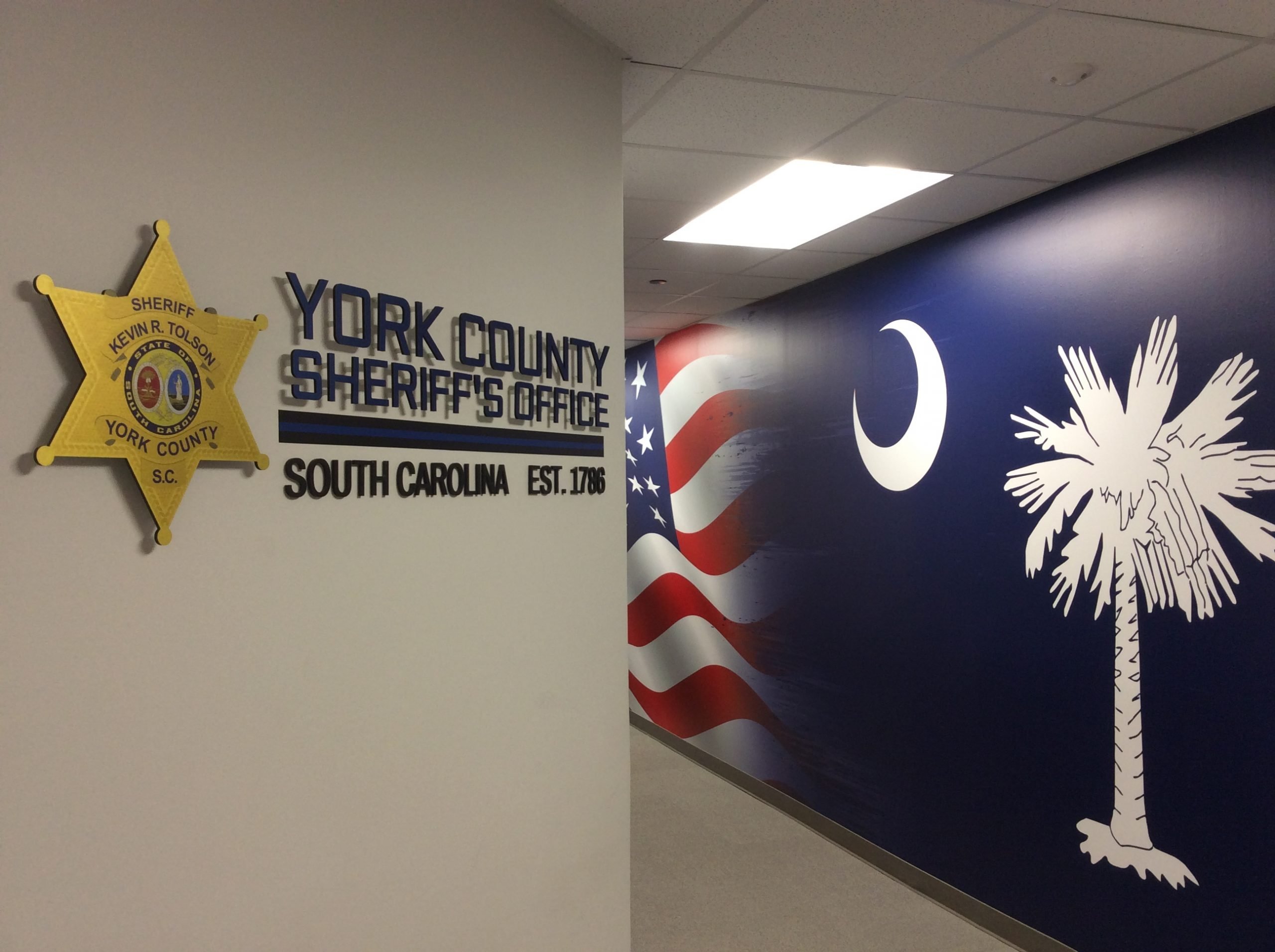 York County Sheriff's Office Turns to Heritage Printing, Signs & Displays to Create a Unique History Wall
When the York County Sheriff's Office had undergone a major update to their facility, Major Hudgins reached out to James Zambrano, a project manager at BlueFire, a division of Heritage Printing, Signs & Displays. Major Hudgins wanted the BlueFire Team to update the York County Sheriff's Office wall with a new office sign to highlight the history of the organization. Upon hearing the request, we were more than happy to assist the York County Sheriff's Office in this endeavor.
A Rejuvenated Wall of Remembrance and a Straightforward Installation Process
The history of the York County Sheriff's Office is long and involved, which required a large wall wrap for the hallway that leads to the main meeting room, where press conferences are regularly conducted for local TV news in surrounding communities such as Rock Hill and Fort Mill. In addition, dimensional lettering signs and standoff mounted signs made of acrylic helped to make the history of the Sheriff's Office come to life in a way that was eye-catching and dynamic.
Project Manager James Zambrano conducted the initial walkthrough and site survey of the space in order to give an accurate proposal for the finished signage. The BlueFire Team under James' direction was able to make the process straightforward, simple, and transparent.
#Dimensional Signage, #Office Signs, #Wall Wraps