High Point Market Timeline Wall Display: Project Spotlight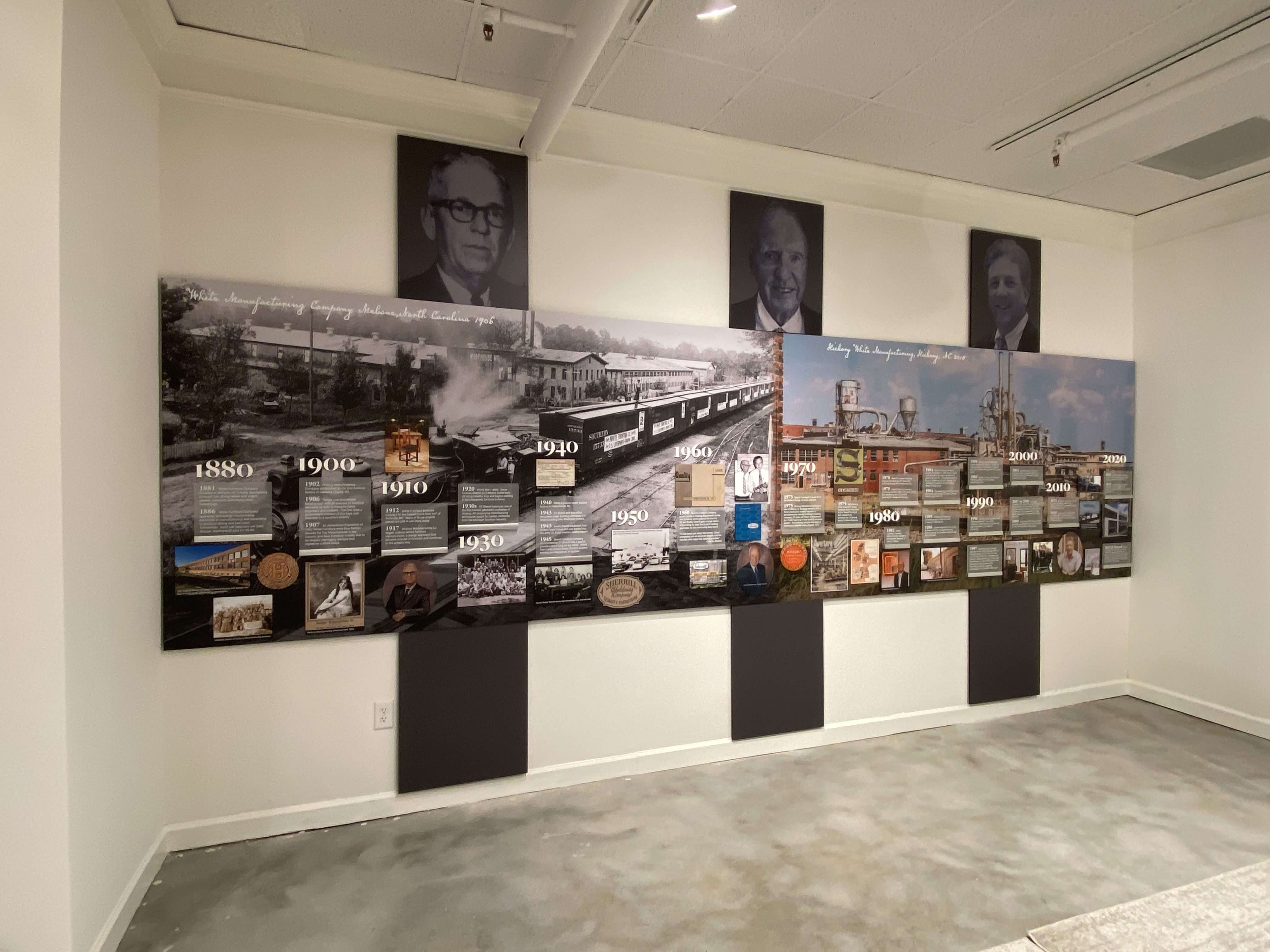 Heritage Printing, Signs & Displays recently installed a custom timeline wall display for Sherrill Furniture in High Point, NC to prepare for the High Point Market on October 22 – October 26. The goal of the timeline display was to highlight the history of Sherrill Furniture as an American-made furniture manufacturer, from its humble origins in Mebane, NC to its current home in Hickory, NC.
One of the biggest spring and fall events in High Point, NC, the High Point Market is a massive exhibition for the furniture industry that abounds with networking opportunities, seminars, showrooms, and furniture products. The High Point Market boasts over 180 buildings, with 11.5 miles of showroom space. Approximately 75,000 people attend each market event, featuring 2,000 exhibitors and representing over 100 countries. The festival is one of the biggest events in High Point every year and serves as a beacon of the custom-made products created by local North Carolina furniture manufacturers.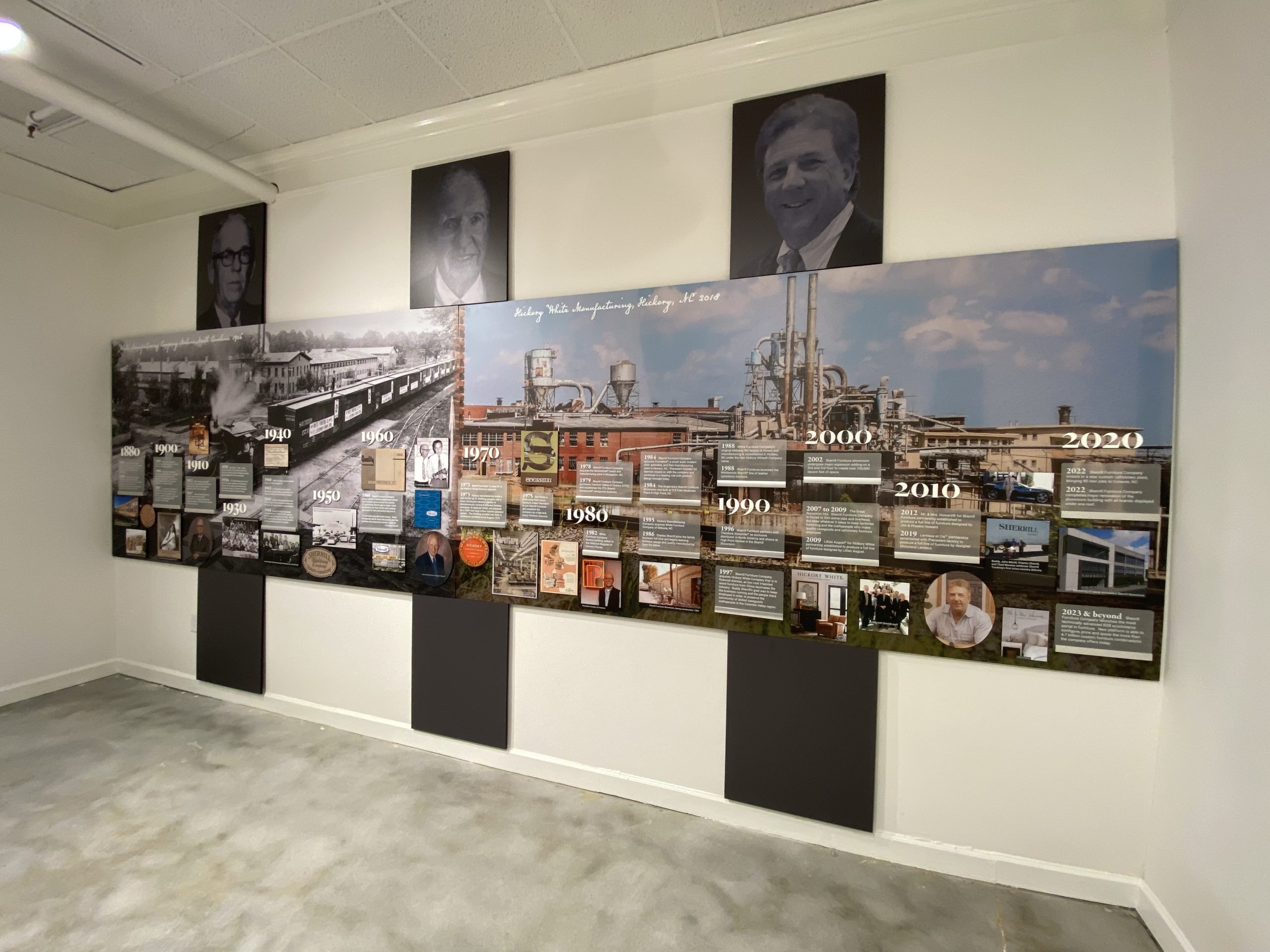 Sherrill Furniture is one of many local North Carolina furniture manufacturers seeking to be noticed by and stand apart from their peers at this prestigious event, so a custom event display that highlighted the rich history of the company in a visually captivating way was requested in time for the city-wide convention. Heritage Printing, Signs & Displays created and installed a timeline display with a multitude of signage elements to make a custom display unlike that of the other furniture companies at the High Point Market.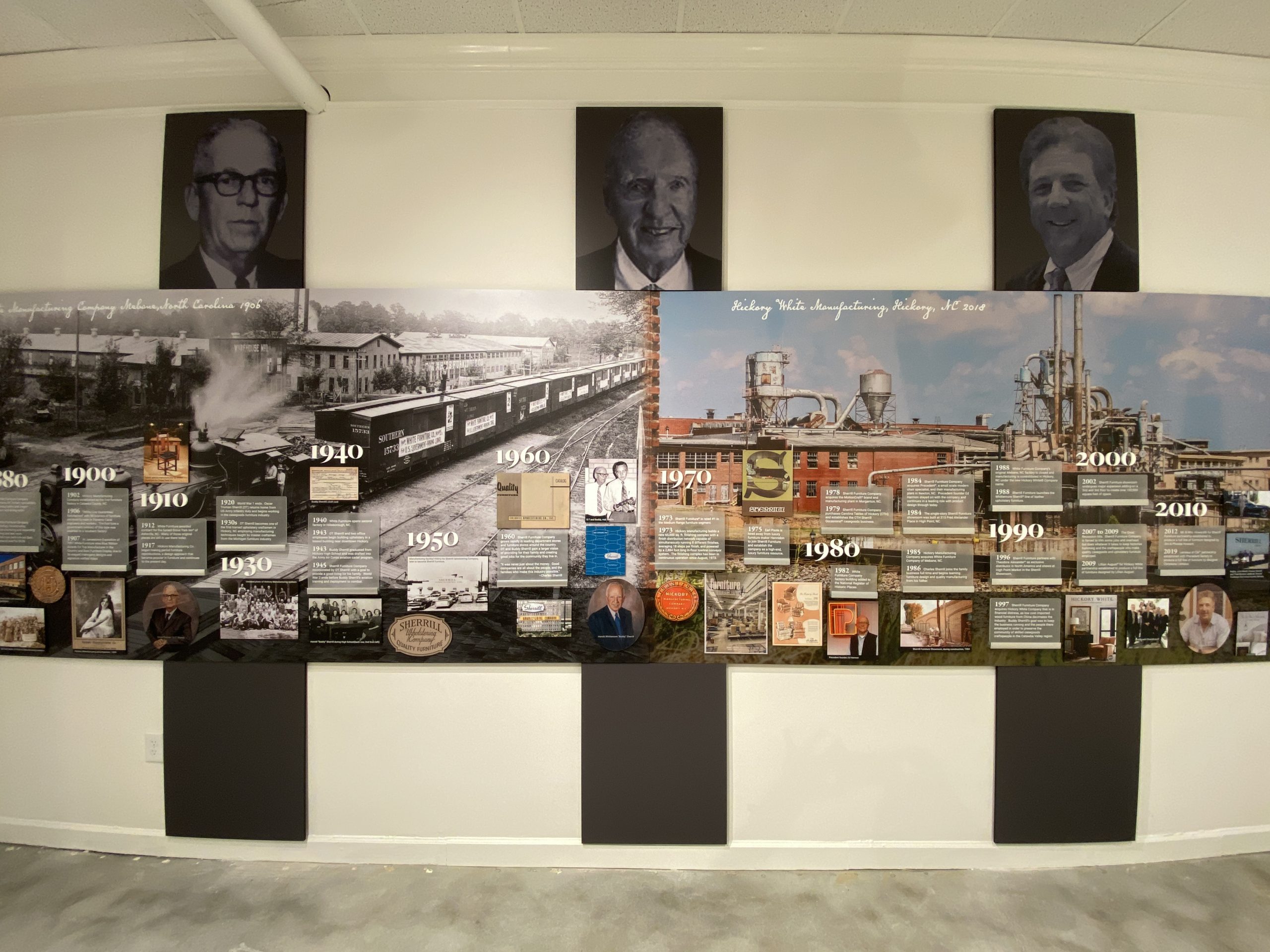 The Sherrill Furniture timeline wall display consisted of several signage elements to highlight the history of this local furniture manufacturer, such as square cut acrylic, dimensional lettering for important dates and events, and standoff mounted signage to add three-dimensional depth to Sherrill Furniture's history and important personnel that have shaped the company since 1880. The result was a timeline display intended to represent Sherrill Furniture in an engaging, immersive way in time for the High Point Market.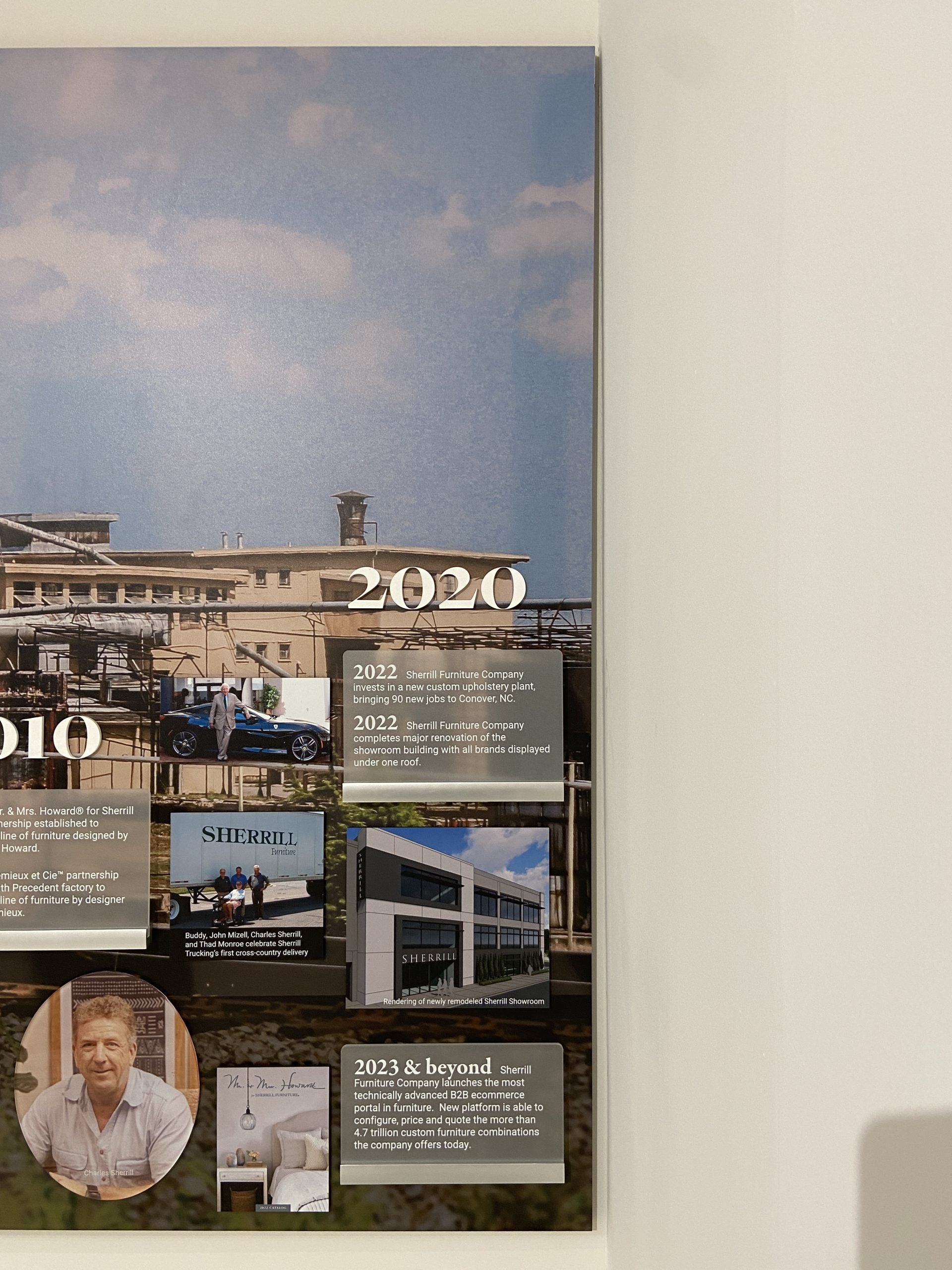 Heritage Printing, Signs & Displays is the leading sign shop in Charlotte, NC. Our talented team of commercial printing professionals specializes in trade show displays, custom signs, and commercial interior graphics that enhance spaces, promote brands, and captivates target customers. If your company seeks to create new, high-quality event signs from the award-winning sign company in the Charlotte area, call our sign professionals at (704) 551-0700. Or if you want to receive a free online quote, use our convenient form today!
#walldisplay, #customeventdisplay, #customdisplay, #acrylic, #dimensionallettering, #standoffmountedsignage, #commercialprinting, #tradeshowdisplays, #tradeshow, #customsign, #commercialinteriorgraphics, #eventsigns