Charlotte Douglas International Airport Holiday Displays: Project Spotlight
Wednesday, November 30, 2022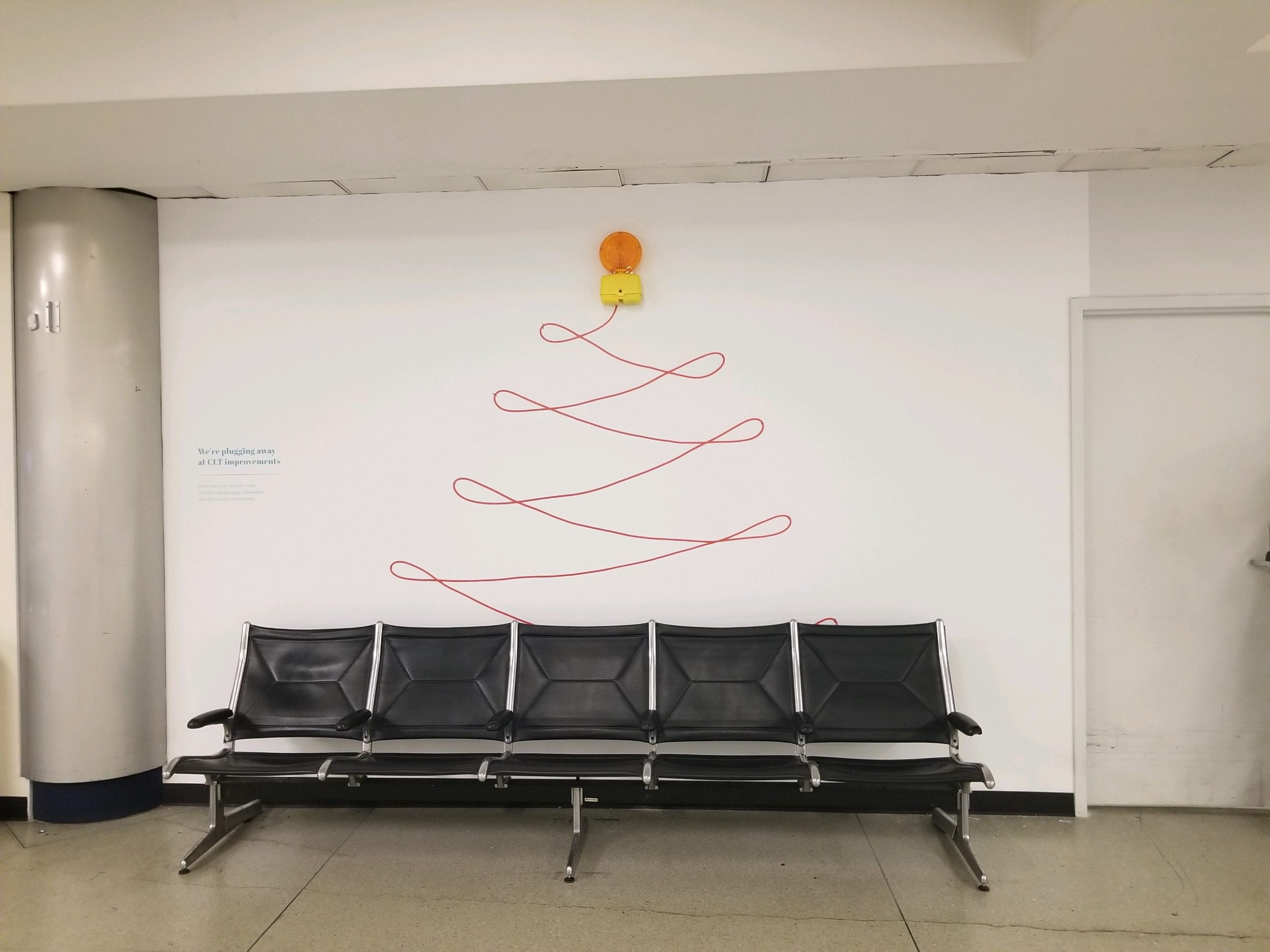 Our custom signage experts recently collaborated on a project at Charlotte Douglas International Airport to create and install wall wraps in the airport's interior for a holiday season experience.
Heritage Printing, Signs & Displays was contacted to create and install new wall wraps in the airport's interior. The goal was to make holiday-themed custom displays that would celebrate the holiday season with appropriate iconography, including a reindeer, Christmas tree, candy canes, holiday wreathes, and a menorah that would integrate with airport lights affixed to the walls.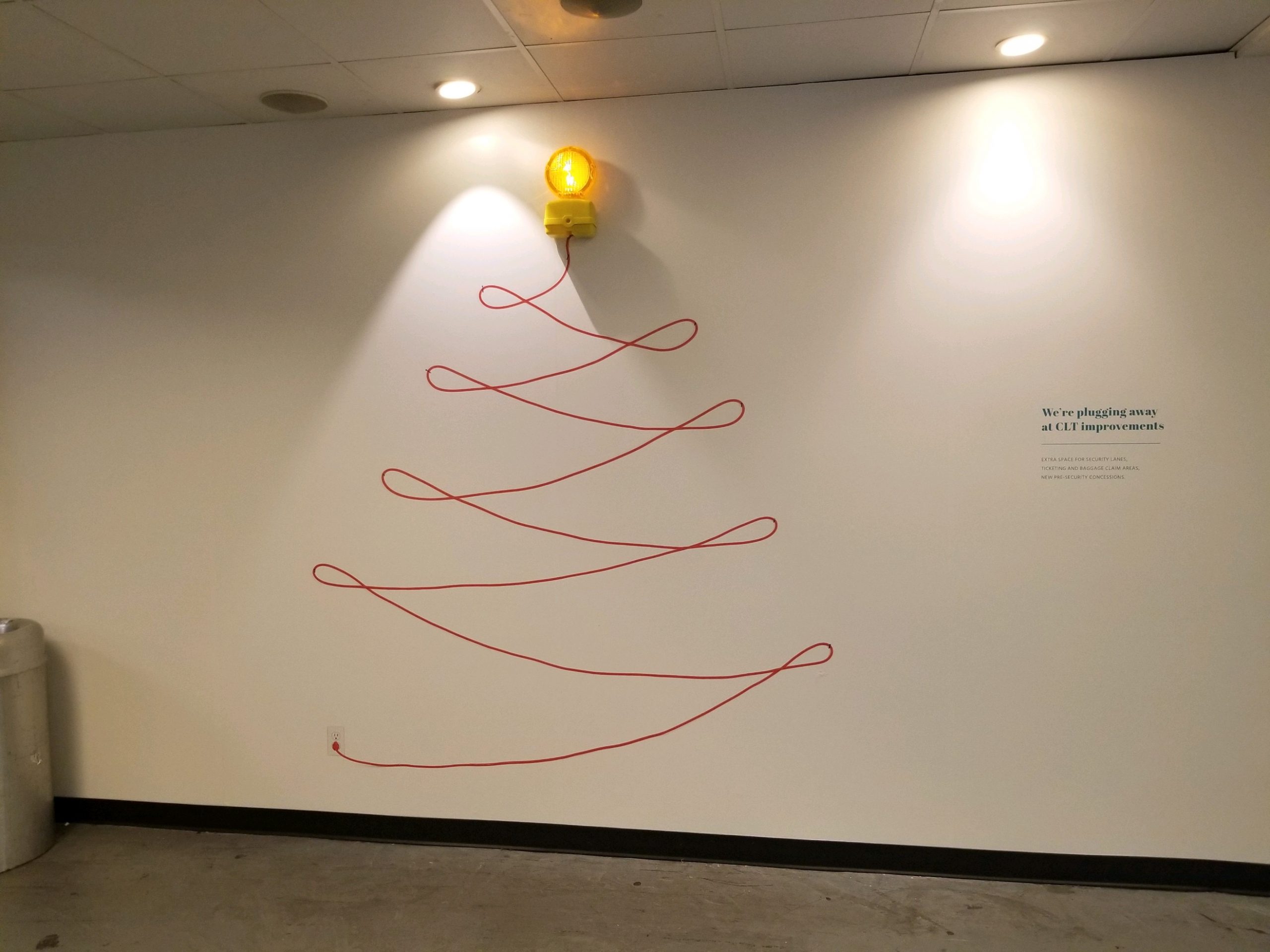 When the Heritage team was contacted to produce and install these custom holiday graphics, we set out to create wall wraps that would captivate travelers and staff members to amplify the holiday spirit within the space. The wall wraps were UV printed and rectangular cut to fit the airport's walls. The design of the wraps created the illusion of the safety lights being plugged into the wall and illuminating the reindeer's nose, the top of the Christmas tree, and the candles of the menorah. When these elements were combined, the result was a creative integration of airport safety lights and other common materials such as orange safety cones to decorate the space in accordance with the season.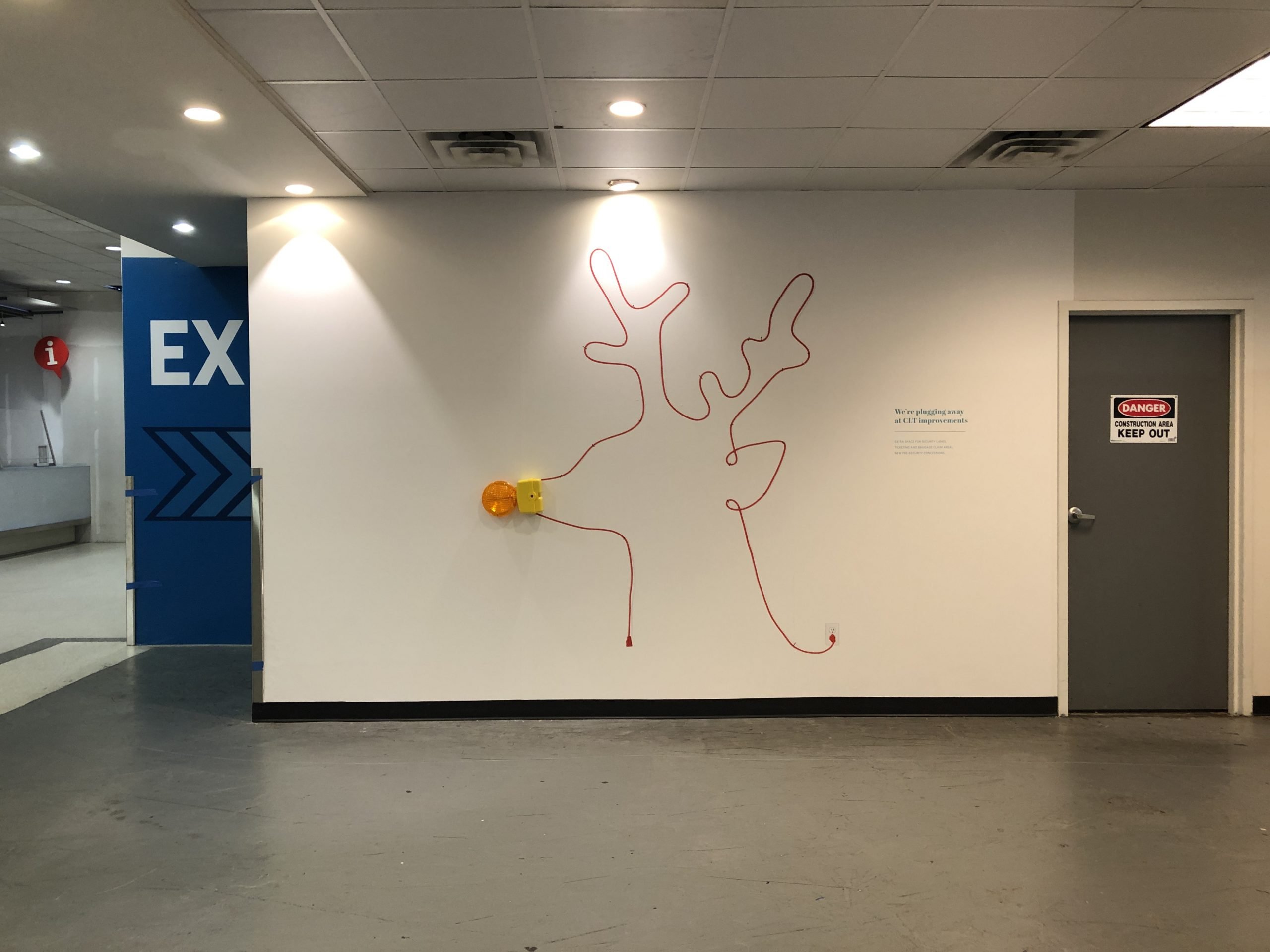 Our team conducted a site survey before the date of the installation to ensure that the new wall wraps could be affixed efficiently without obstructing foot traffic or impeding the progress of flights. Our collaborators at Charlotte Douglas International Airport were joyful with the results of our team's work. The space has been transformed through unique signage solutions to make the holiday season shine bright in a creative way within the busy airport's interior space.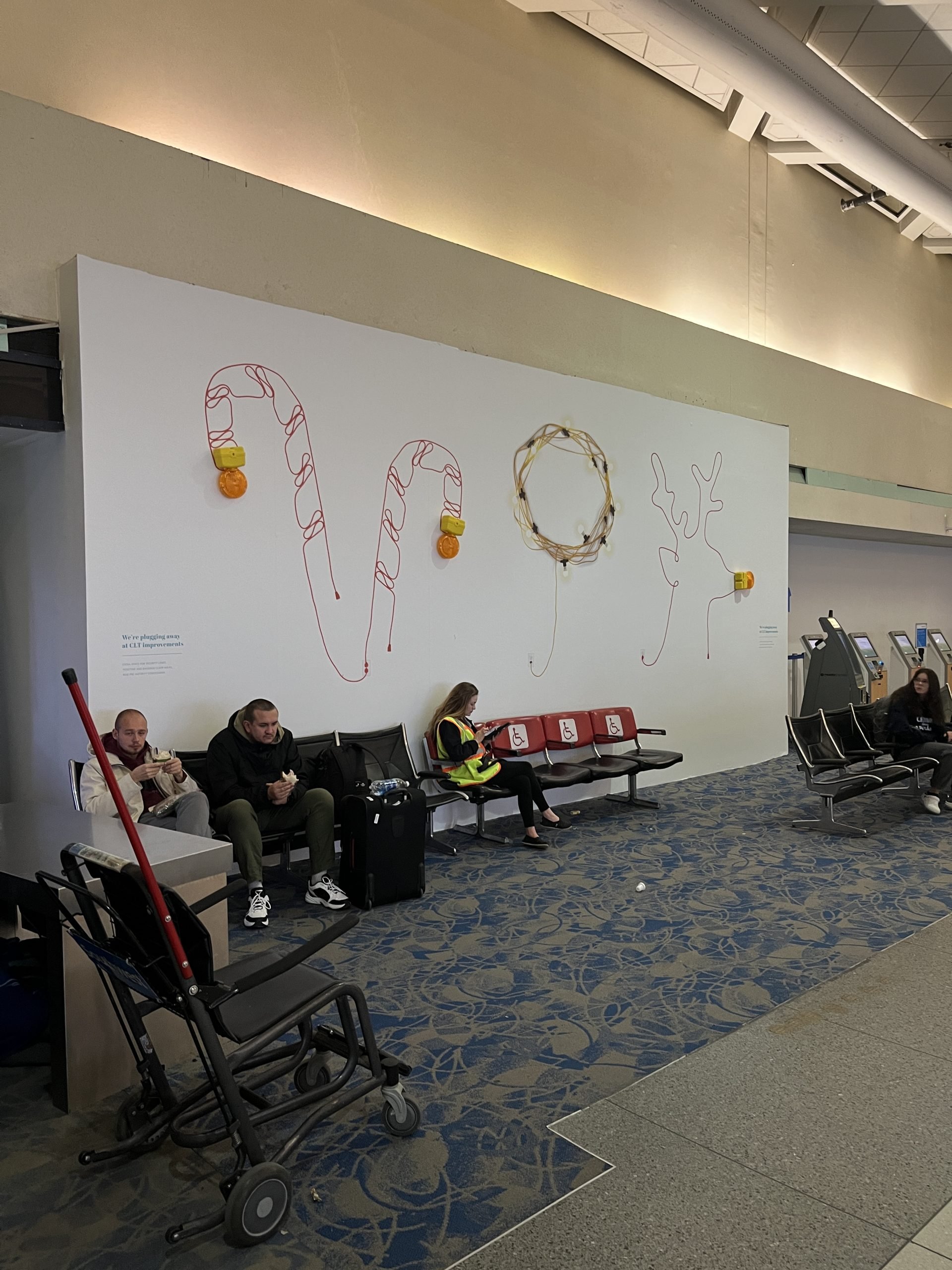 Heritage Printing, Signs & Displays Is a Leading Sign Shop Serving Companies Throughout Charlotte, NC
Heritage Printing, Signs & Displays is the leading sign shop specializing in commercial interior graphics, custom signs, trade show displays, and commercial printing in Charlotte, NC. We are a veteran-owned business with sign facilities in the Southeast and Mid-Atlantic regions. Heritage is known for outstanding customer service, efficient sign installation, and transparent communication and collaboration with our clients.
To inquire about a project for your business, contact us today at (704) 551-0700 Or Get a Quote online for free today!
#commercialinteriorgraphics, #customsigns, #tradeshowdisplays, #commercialprinting, #sign installation, #wall wraps