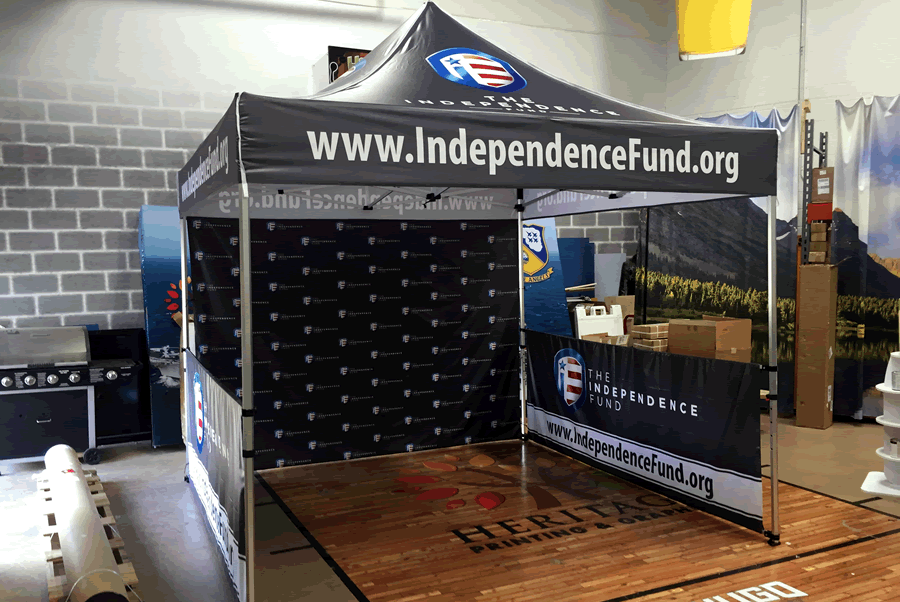 BEING REMEMBERED
(not just being seen)
is essential for a good
Custom Trade Show Display
When we build a display for a trade show, product or lobby, we emphasize the appeal and the aesthetics. Our team enjoys designing and creating custom projects; trade show displays are one of our favorites, we build numerous displays every year.
We infuse innovative mixtures of engineering, graphics and dynamic technical and architectural expertise to cast every custom exhibit or a new product display. Every team member at Heritage is involved in some way and takes great pride in these award winning projects.
Our Charlotte sign shop manufactures an excess of signs, marketing materials, banners and displays for any conference, trade show or event, LARGE or small, in Charlotte or any part of the nation. We make you look AMAZING with marketing materials that command attention and are always remembered.
When you call Heritage
You reached the BEST
Custom Display Shop in Charlotte!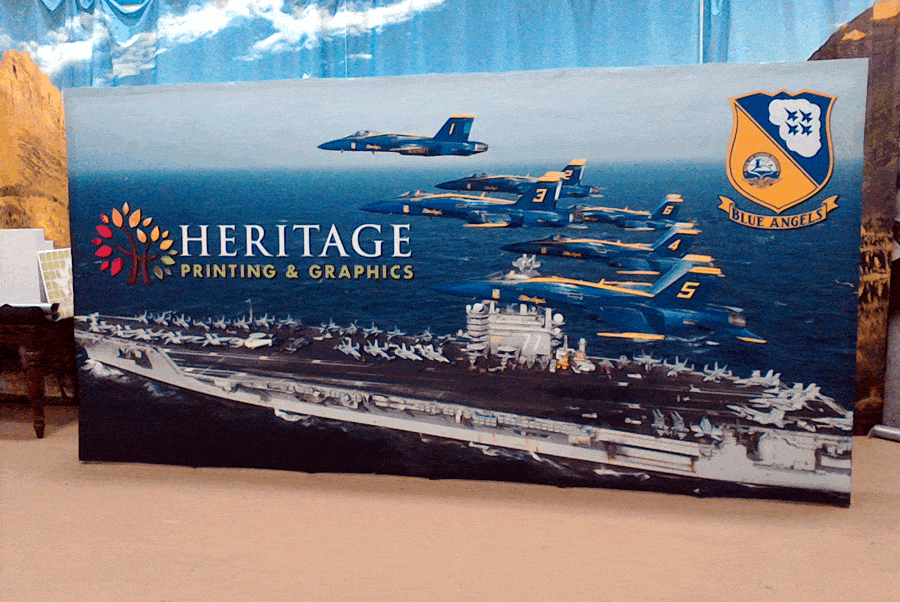 Fabric Backdrops: Fabric makes the best photography backdrop, soft touch fabric with vibrant imagery is perfect for all Red Carpet events. Fabric has a better, softer, non-reflective backdrop than vinyl. Make your trade show booth a paparazzi magnet that all attendees will migrate to and share on social media. We make an array of sizes and provide durable and reusable hardware that is easy to install, disassemble, travel and storage.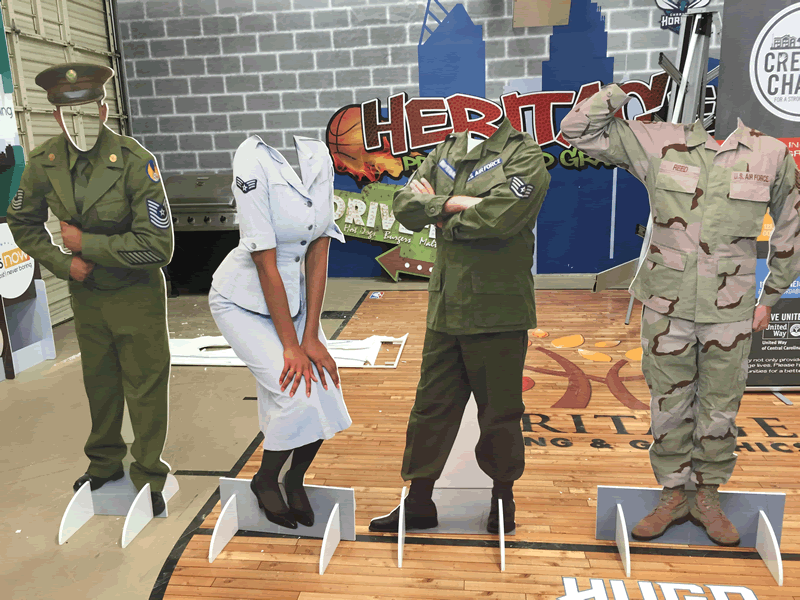 Life Size Cutouts: Life size cutouts (aka: standees) are created from your high resolution digital images. Our ability to DIP (direct image print) to a variety of substrates, make us the best choice for a vibrant, attractive standee that will lure an amazing number of people for pictures and videos. We can print directly on foam core, PVC or Coroplast boards for long lasting durability. Every standee is custom contour cut for accuracy and lifelike detail.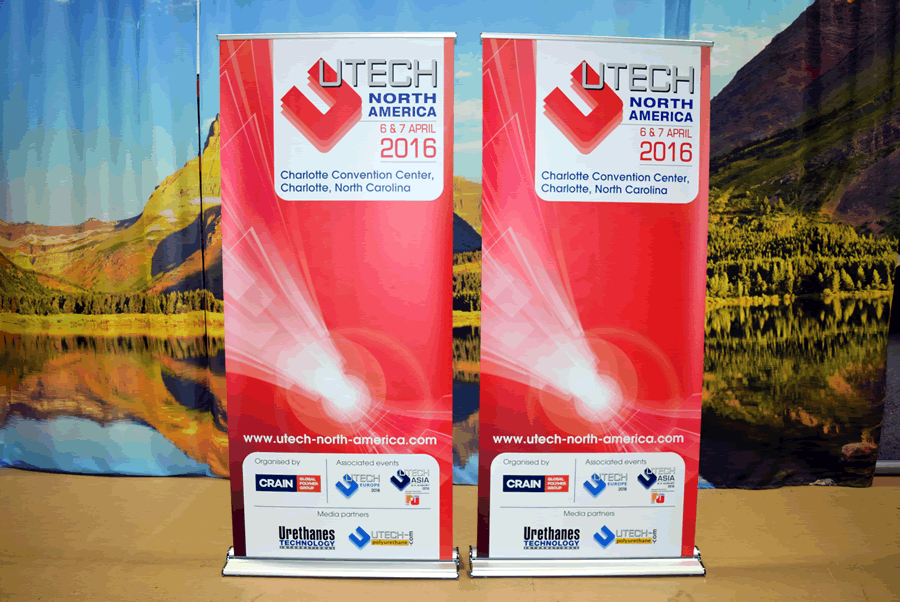 Retractable Banner Stands: We offer a variety of sizes, from the ultra-convenient small versions to the massive 10 footers, retractable banner stands from Heritage Printing. Easy to install, disassemble, travel and storage, every trade show veteran utilizes the value of a retractable banner stand!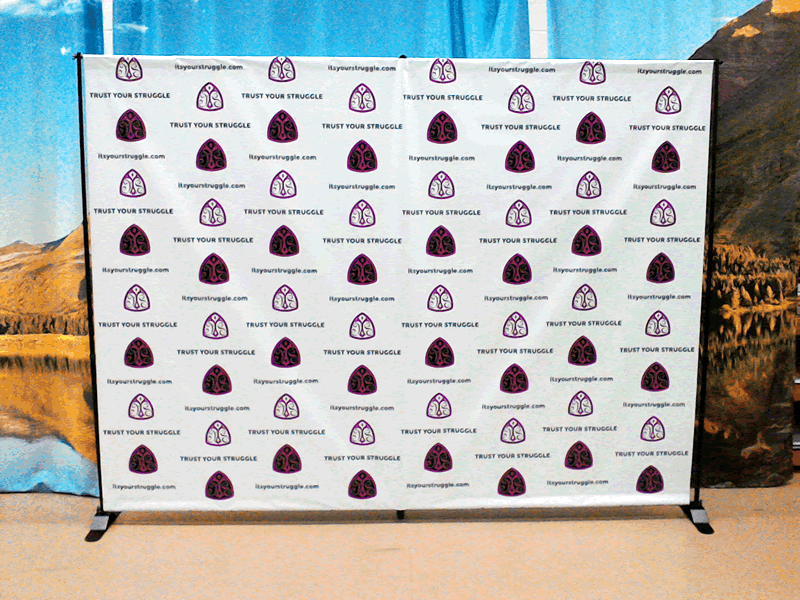 Step and Repeat Banners: Excellent for all photo and video media moments, step and repeats are the most popular, most seen and most utilized backdrop in the media industry. We manufacture all step and repeats locally for extra fast delivery, we also hand deliver locally with our Heritage Van. Look professional with a step and repeat with your company logo and your event sponsor.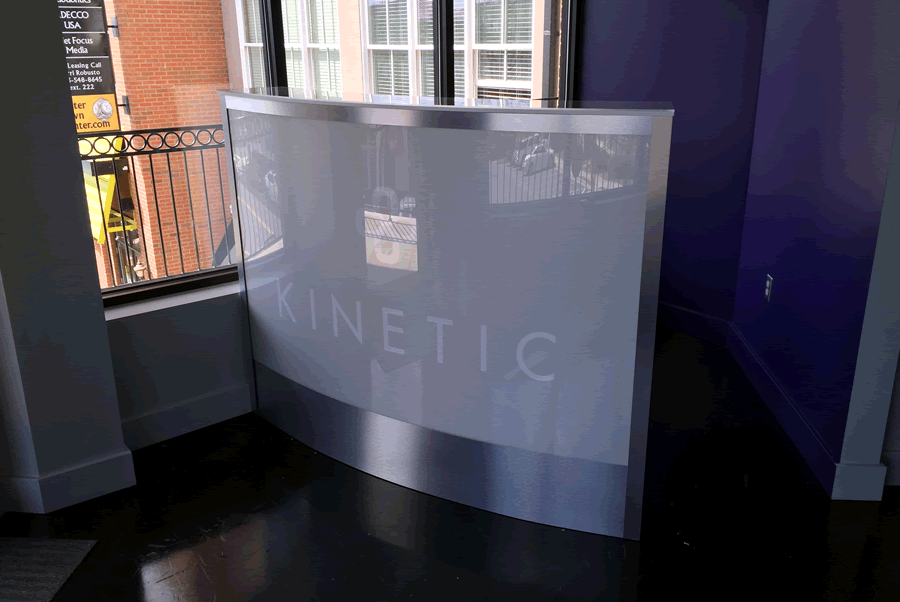 Outfitted Designs: we offer "outfitted" designs for new and preexisting displays. No need to expensively remove your current situation, we can improve upon it and utilize its benefits in many manners. We analyze the situation and provide professional advice on how to best reach your goals and stay within your budget. Ask your project coordinator about all the options we provide for outfitting your current display, lobby or entire office.
Made in USA: We manufacture your displays in our Charlotte sign shop, all products are locally produced at Heritage Printing in Charlotte! We produce a surplus of products, custom and stock, that are excellent for marketing at trade shows, conferences, product launches and museums in the Charlotte, NC market. From smaller custom tabletop displays to the enormous red carpet photography backdrops, it's our job to make YOU look good.
COMMAND your market, with custom made trade show displays from Heritage!
#TradeShowDisplays
Kevin Smith
Marketing Manager
Heritage Printing
Trade Show Displays
Standees
Custom Displays
Custom Displays
Custom Displays