Event Towers – Affordable, Reusable & Effective
Thursday, January 20, 2022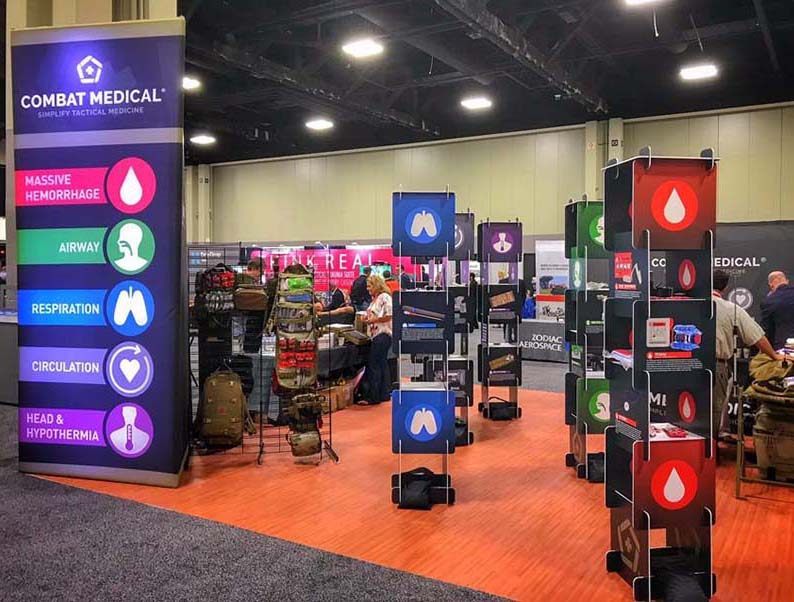 An issue often encountered with trade shows are the custom displays, especially the cost and logistics. Being seen and remembered is critical, it's why you attend the event, but getting your company management to invest in an expensive, cumbersome display is difficult. And if it arrives damaged, you are really in a mess.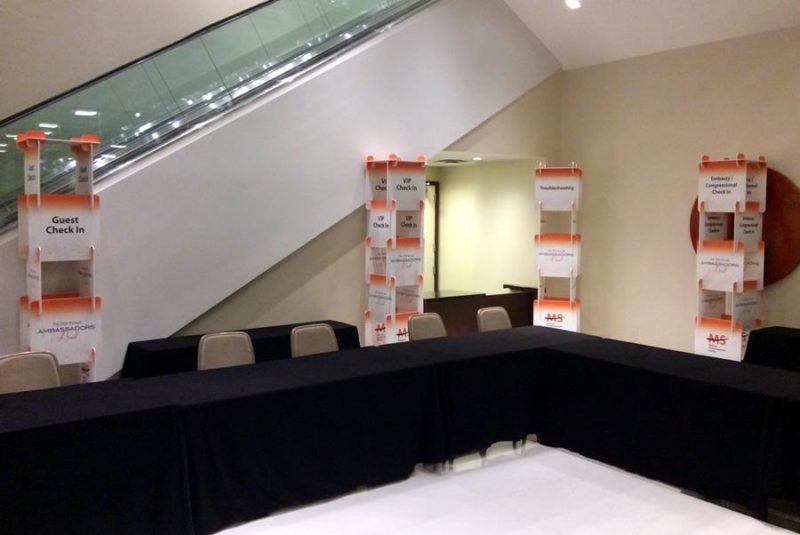 Fear Not! We have the solution, EVENT TOWERS!

We make your custom event tower to your specifications, double side printed with your brand and message (every panel can be unique) in sizes up to 10' tall.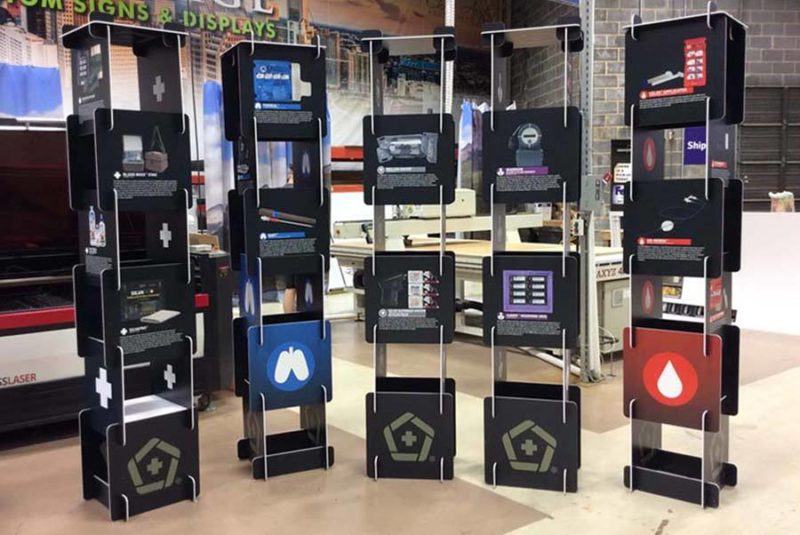 What is an event tower?
Custom printed PVC, cut to assemble in a "scissor like" manner, creating a tall event display.
We use 6mm PVC sheets to print your company message on the panels, cut the sheet to exact dimensions with our CNC router and prepare for packaging. The panels will easily stack in the provided box for storage and logistical purposes.
Assembly is easy, the panels interlock to form an "open cube" display. Unlike a puzzle, you can position any panel to the location on the display as you please, if you have a panel with your "call to action" it can be positioned at eye level. We provide feet to assist in stability, but we do not recommend using event towers for outdoor events, they are not resistant to wind.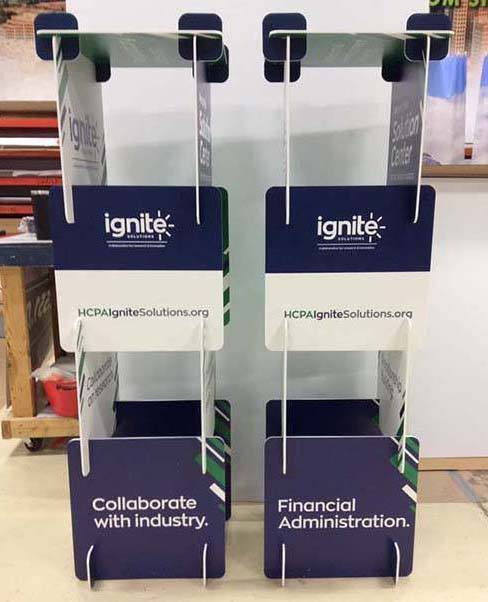 The beauty of the towers is twofold, they are an eye-catcher and they disassemble easily to fit into a small box! Many event displays have logistical issues, a one-use display is expensive, we offer a display that captures attention and is reusable numerous times.
Our Art Department can design almost any artwork into the panels, we made shelves for a medical tower. We even made a 10' towers for a hair product provider, that was two years ago, and he still uses them at trade shows across the southeast.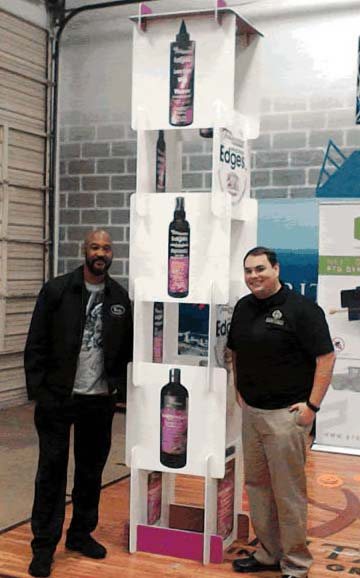 We want your business and enjoy working for it. Our ability to in-house design, manufacture and deliver custom event displays is impressive, we have amazed thousands of event attendees with our custom event displays.