An Expert Interview About Storefront Window Graphics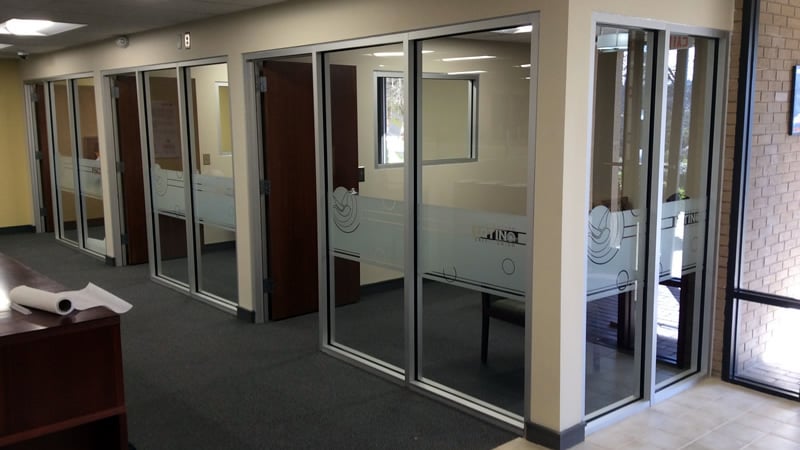 Our phones ring off the hook for information about storefront window graphics, so much so that I decided to interview our window graphics expert: James Zambrano.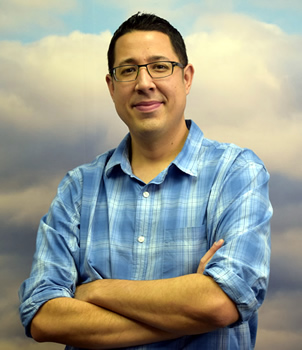 Kevin: How long have you been involved in window graphics?
JZ: Over 15 years. I started in 2002 working at FLM Graphics serving the New York area. When I relocated my family to Charlotte, I was the large format manager with 15 employees, including installers.
Kevin: What is the largest window graphic you have worked on?
JZ: We printed and installed a 2nd and 3rd floor storefront graphic for a Chicago outlet that was over 2000 square feet.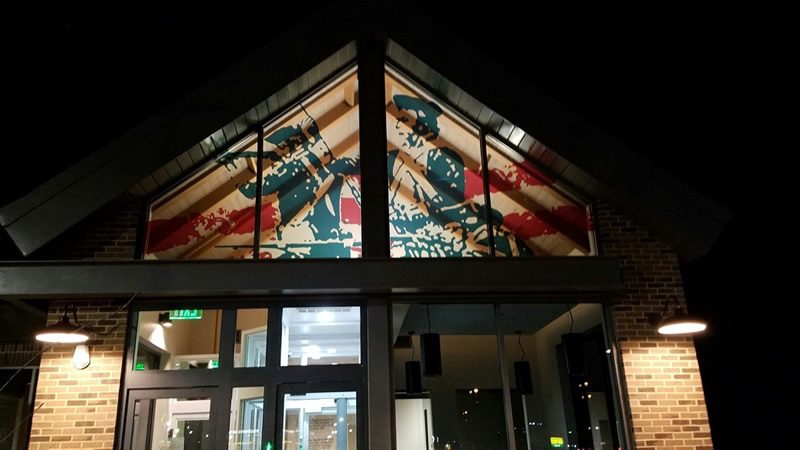 Kevin: What materials do you print on?
JZ: Adhesive vinyl, we never use glue. I've used a lot of 2nd surface materials (2nd surface adheres to the inside of glass with the print facing out). Perforated vinyl is used often, but only for exterior applications. Vehicle windows must be printed on a larger perforation than storefront vinyl.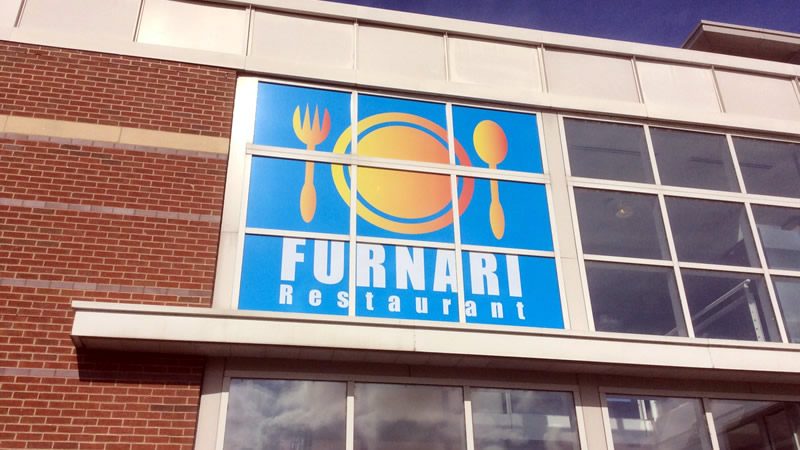 Kevin: What types of vinyl do you use?
JZ: Standard clear, Opti-Clear, which has a "No-Haze" adhesive and Block-Out, which has the "No-See-Thru" backing and Perforated vinyl.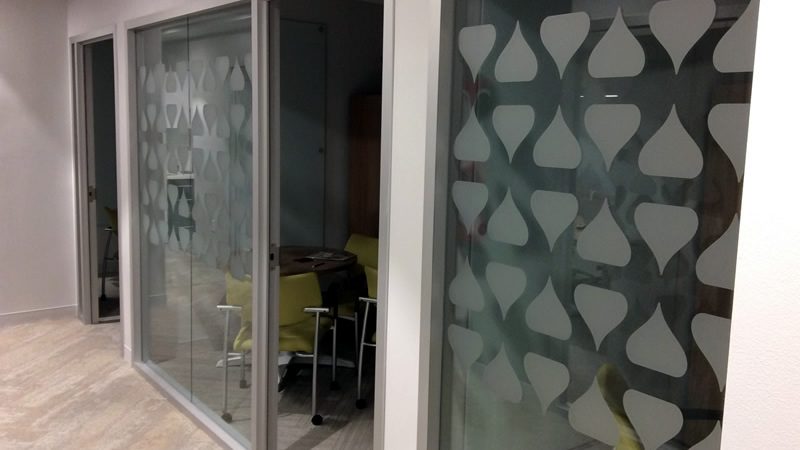 Kevin: What's the difference between interior and exterior window graphics?
JZ: Normally, interior vinyl doesn't have laminate and "clings" can only be used inside. Exterior applications must consider the climate; sun, wind, rain all influence the application and the print, long-term.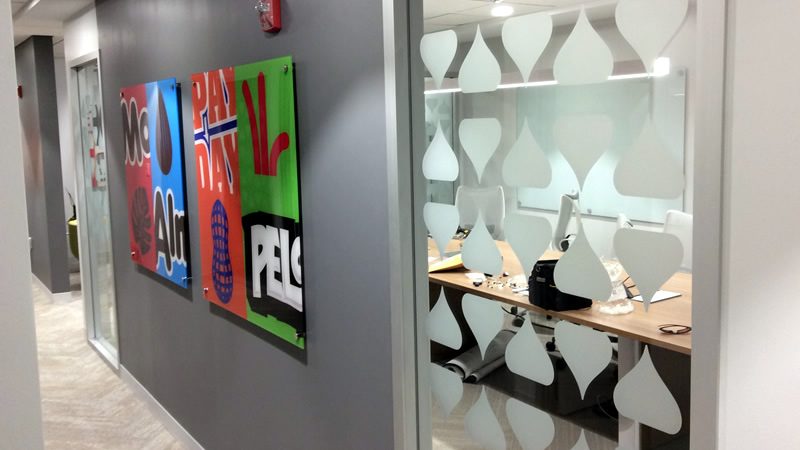 Kevin: Tell me about White Ink printing.
JZ: White ink is fantastic! It enables us to print on clear vinyl, control transparency, and most importantly, print very complex images, brands and logos without the need for plotting and weeding. White ink printing improves the quality, saves time/labor and reduces the cost.
Kevin: What is the difference between long-term and short-term storefront graphics?
JZ: Adhesive types of vinyl; a shorter-term graphic will print on a low tack adhesive vinyl, for ease of removal, wherein as a long-term advertisement will need a high-tack vinyl for a tighter adherent to the substrate.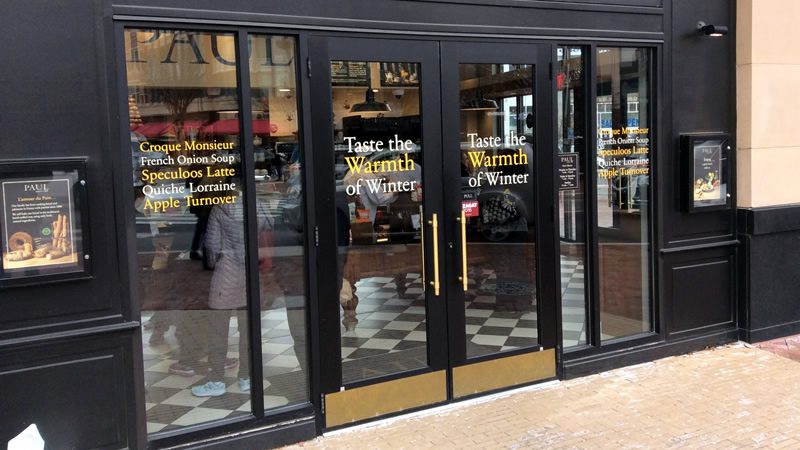 Kevin: Where is the break between short-term and long-term?
JZ: 1 month, if the advertisement/window graphic will be in place for over a month, I always recommend the long-term vinyl.
Kevin: Does window tinting influence how you print and install?
JZ: Yes, glass with tint can't have 2nd surface print, it must be applied to the exterior of the window to be seen.
Kevin: Frosted or Etched, what's the difference?
JZ: Frosted is translucent and replicates a "frosted glass" look, and etched is for logos, brands, fonts and lettering.
Kevin: How much does storefront window graphics cost?
JZ: Every application/project is unique, it's difficult to place an "across the board" price on window graphics. For a 4' x 8' vinyl graphic, lowest possible cost, on short-term vinyl would start at $7 per square foot, a long-term graphic would start around $11, with larger projects, the price per square foot goes down.
Joe Gass
Heritage Printing, Signs & Displays
A Veteran Owned Company That Seeks To Honor God By Serving Others
2739 Interstate Street, Charlotte NC 28208 (704) 551-0700