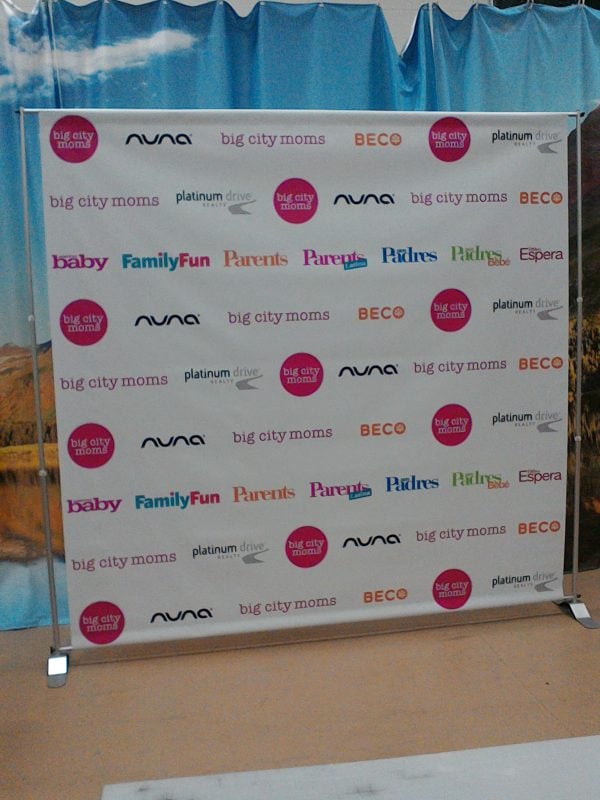 I was recently asked where I worked, my reply was Heritage Printing & Graphics. They responded with "What do you do?" Which I answered, "We make signage and commercial printing." The next question was: "What are the most popular signs you make?" I said, "That's easy, Retractable Banners & Step and Repeat Banners!"

Signs Charlotte is what we do and we do it well. All kinds of signs for all kinds of applications, so many that it's almost impossible to list them all. Every time I think I've seen all there is to see in the signage world, the guys make up another unique sign using 3-D and LED lights or some form of originality.

Step and Repeat is so popular that our men keep a roll of fabric and a roll of vinyl on the printer constantly, when an order comes in, they simply enter the digital file and tell the printer which roll to process and the printing begins.

The fabric gets hemmed into a pole pocket, wherein as vinyl gets welded with 2-sided industrial tape to form the pole pock for larger banners. Retractable banners get trimmed and inserted into the desired stand. All banners come with a carry bag.
If you need Signs Charlotte
we are the sign shop to call!
We like to keep it simple.
Can Heritage make my sign or banner?


Yes

Can Heritage get me my sign on-time?


Yes

Can Heritage give me an estimate?


Yes
30 minutes or less in most cases.
Kevin Smith
Marketing Manager
Heritage Printing