Grace: ɡrās/
noun: simple elegance or refinement of movement.
"she moved with effortless grace"
We were recently graced with the opportunity to be involved with a very special lady, Angela Williams and her extremely special little girl, Elle Grace Williams.
Elle Grace was born with "Club Feet", a birth defect that affects 1 in every 1000 children.  It was through the birth of their daughter that the Williams first learned about club feet.  Angela and her family learned what strength and grace truly means through the life and spirit of Elle Grace.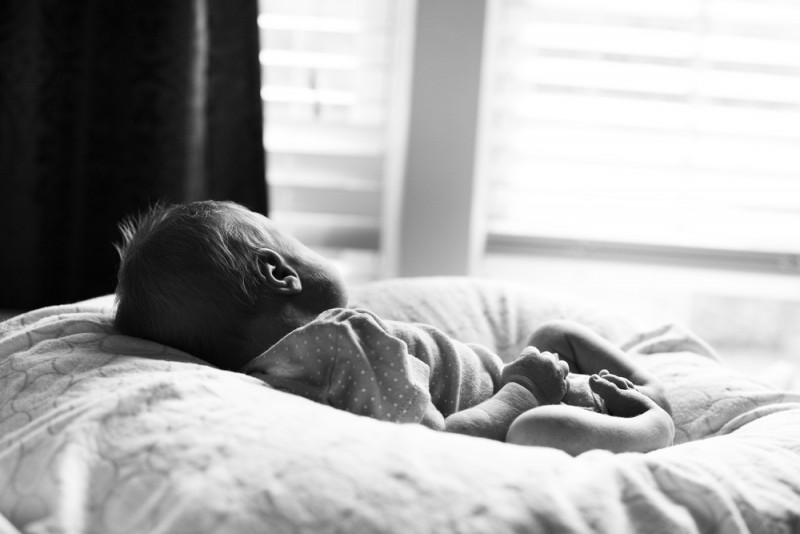 We at Heritage were blessed with the opportunity to work with Angela and print her self-published children's book "Gracefully", where she shares the highs and lows of birth defects.  We are always proud of our work, but when something extra special arrives and we experience firsthand the love and inspiration behind a piece of work, we are euphoric and certain to share.
"Gracefully" can be purchased from: http://www.angelaerinwilliams.com/.
Here is a piece of the story behind the story: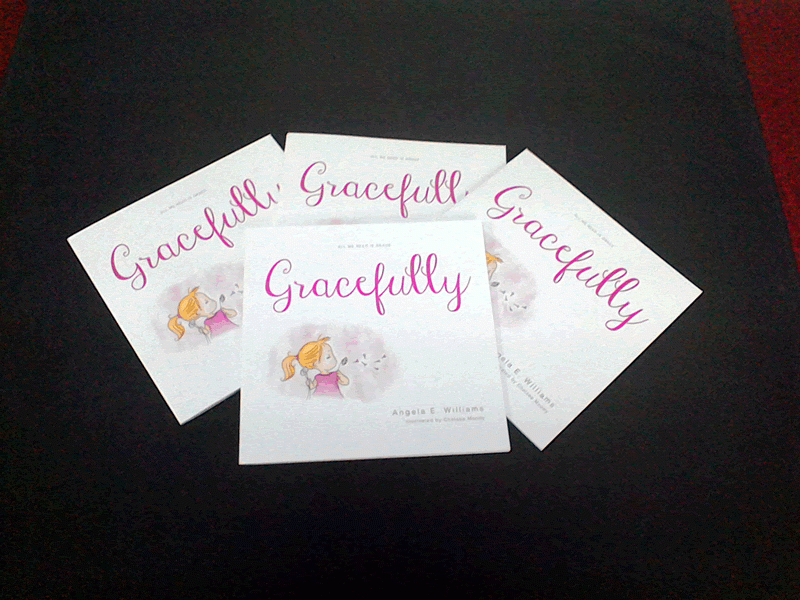 What is Grace?
I wrote "Gracefully" as healing and encouragement for other parents going through the experience of finding out their child will be born with a birth defect.
From the moment Elle Grace Williams was born I was determined to hide her feet until they were fixed and "normal". Angela Williams
Thank goodness for Brandy Cardarelli, our friend and photographer, I had left the room and Brandy removed a blanket capturing Elle in the warm filtered light of May.  It's one of the few images we have of Elle's feet from those first 6 days of life.  I wasn't comfortable showing anyone what they really looked like.  I was hiding what I thought wasn't perfect.
But she was perfect.
Thank you Brandy for being able to see what I couldn't yet.  I was a mom who believed I could only show the world perfection.  I wasn't able to see yet what only she could be.  And already was.  A perfect human being all her own. Full of grace.
But the real story began when we met with OrthoCarolina.  As we began to learn what it would take to correct her feet, a team of talented doctors spread hope.
The moment we met Dr. Christian Clark we knew he and his team would help our daughter – and there was a moment, when he smiled, when everything felt better.  We knew we would all be fine.  And in that moment – the idea of "Gracefully" was born.  Through telling our story I was able to bravely share Elle's condition and display her strengths.  She was becoming a beautiful little girl.  Full of promise.
And that's what really mattered.
One day I sat outside Elle's room while she napped, my back up against the wall, and wrote "Gracefully".  The words came easy.  They were crisp, clear.  I was the subject-matter-expert.  It felt monumental to get them down on paper: they were the words I had needed months before.
But how would I share this story?
At Elle's next appointment, encouraged by Brett, I told Dr. Clark what I was up to.  He was excited.  He got it: I wanted to help other parents.
But did I have enough grace to create something extraordinary?
I looked to my children.  Elle was taking on the journey herself – showing me where pure grace comes from:
within.
#Gracefully
Kevin Smith
Marketing Manager
Heritage Printing & Graphics
Charlotte, NC 704-551-0700
Waldorf, MD 888-777-9776
Washington, DC 202-609-9761