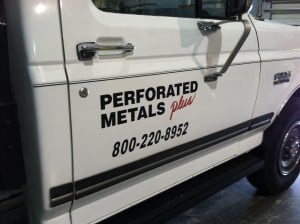 Decals Charlotte
Fleet graphics and decals for vehicles from Heritage Printing & Graphics grab attention and gain your company notoriety in the community as you go about your daily tasks throughout the day.  These custom printed and laminated vehicle graphics and decals are long lasting and durable.  Fleet Graphics and Decals for Cars, Trucks, Trailers, Go Carts, Golf Carts, RV's and Buses make a huge difference.
Vehicle graphics and decals can be custom cut into any shape  or size and their is no limit to the amount of color you can print on this economical marketing products. We can print and install your fleet graphics on just about any form of transportation from cars and trucks to trailers and buses.
Vinyl decals have a multitude of uses and immeasurable value;
Advertise on company vehicles with strategically placed vinyl graphics.
All sizes available, from small equipment stickers to large wall art.
Change your store windows with removable and repositionable vinyl decals
Custom designed and cut to your specific requirements
Impress potential clients with custom wallpaper and vinyl floor coverings
This is the marketing, branding, advertising you see everywhere, now it's easy to create, affordable and with fast shipping from our Charlotte facility.  We get you noticed fast!
Car decals
Custom Wallpaper
Floor decals
Wall Murals
Window clings
Contact the staff at Heritage today to learn how we can produce some eye-catching designs that will make you much more visible in your community and bring more business your way.
Click here to visit our Vinyl Decals web page.
#DecalsCharlotte
Joe Gass
Heritage Printing & Graphics
Decals Charlotte, NC
2739 Interstate Street, Charlotte NC 28208 (704) 551-0700
2639 Connecticut Ave NW, Washington DC 20008 (202) 609-9761
22725 Washington Street, Leonardtown, MD 20650 (888) 777-9776
Vinyl Decals Charlotte
Vinyl Decals Charlotte
Vinyl Decals Charlotte
Vinyl Decals Charlotte
Vinyl Decals Charlotte
Vinyl Decals Charlotte